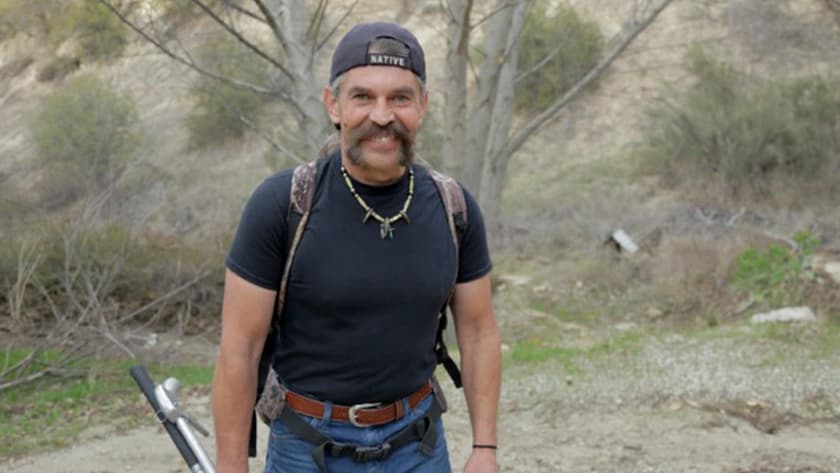 Tim's resume is as long as your arm and as varied as can be: this guy is a taxidermist, a catfish noodler, a certified diver, and a snake hunter, and, alongside his dad, Tim worked as a pawnbroker for many years. As a young boy, Tim spent summers in the wilderness with his grandparents. His personality is one of a kind, and he's full of stories that seem totally unbelievable until he shows you a photo or video proving yes, indeed, Tim's life is as crazy as he says it is. Tim is a native American Choctaw Indian and lives on the side of a mountain in a log cabin he built himself. His house is filled with wild animals, both living and mounted, and he keeps a collection of poisonous snakes on his back porch during the open season.
Tim is fascinated with venomous snakes and loves roaming the wilderness looking for new specimens. He catches around 60 snakes per year and often milks them for their venom - multiple venom labs have approached Tim about buying his venom, but he doesn't own the proper equipment for freeze-drying yet, which is a requirement.

Tim does what he does because he loves snakes. Nicknamed "the wild man" by all who know him, Tim has been bitten four times in his life. This hasn't stopped him from living life the way he wants to. With his love of snakes, he hopes that his work with venomous snakes and their venom can be used for the betterment of our world through research in cures for many diseases that plague mankind.