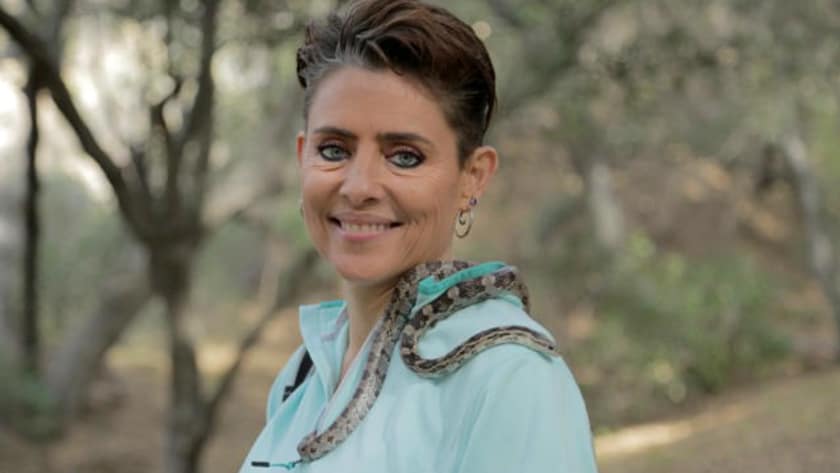 Melanie is a loving wife, step-mother to two girls, and works as a Software Solutions Manager for a large automotive dealer group. However, very few of her co-workers know of her "other life" involving rattlesnake research and conservation until now!
For Melanie, what began as childhood love for cats, dogs and, horses turned into a brief career as a Veterinary Technician, and working with an Exotic Pet and Bird Clinic that treated everything from cougars to capuchins and macaques, raccoons, skunks and more. Truth be told, Melanie's love of snakes was not fully realized until she met Dan Massey. Now she can't get enough of them, and even helps Dan collect venom samples from snakes and scorpions inside their home when needed.
Their venom collection is inspired by a love of science and the need for venom research to better help ensure the conservation of these animals. They do not get paid for their work. In fact, they fund the research and shipment of venom to research facilities as far away as Spain by themselves.