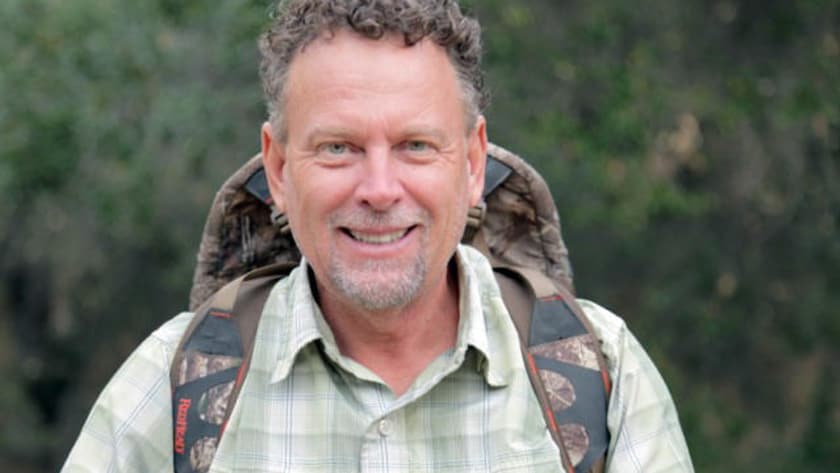 Kevin is a big personality who lives for the adventures of the great outdoors and is always looking for his next adventure. He owns a construction company, where he likes to say he "works hard to play hard". Play for Kevin means one of his favorite passions, catching large, venomous snakes. He has been trying to catch the biggest rattlesnake in his home state, Oklahoma, for over 20 years now. Kevin's brother got him hooked on hunting big diamondbacks at the age of 17, and the largest rattlesnake Kevin has caught was right at 7' long, very close to the state record. Often you will find him hunting in the mountains behind his house with his best friend Tim Fitzer.

Kevin is no stranger to roughing it and living off the land. He has been a fly fishing guide in the great Alaskan Wilderness, where he would float down the river weeks at a time, never seeing another man. His meal for the day would be cooking up whatever he caught from fly-fishing that day. Kevin's adventures have taken him all over the country. He has cooked bull elk on top of the continental divide of the Rocky Mountains, and he and Tim have cooked fresh yellow fin tuna in Cabo San Lucas.
Tim calls his close friend of nearly 35 years "Shakin' Bake." Tim says Kevin gets so excited when he catches a huge rattlesnake that he starts to shake from the adrenaline rush. Tim and Kevin have always had each other's backs, and it was Kevin who helped save Tim from an almost fatal rattlesnake bite. Tim and Kevin both agree that when you are doing dangerous work, it's very important to have someone you can trust by your side.