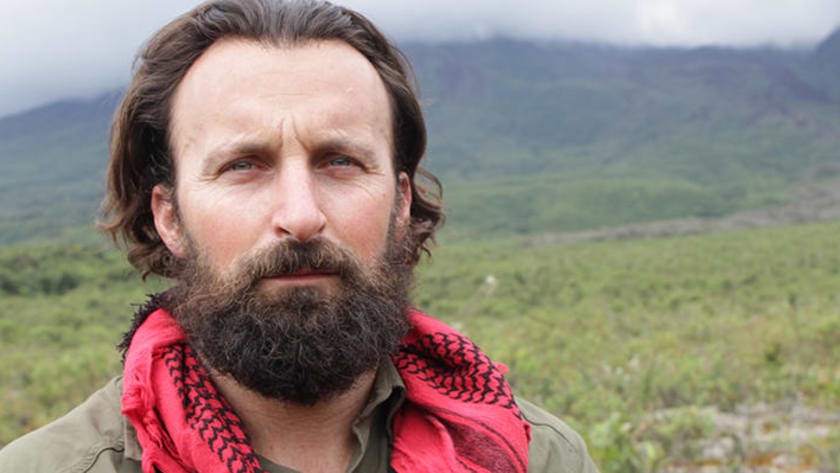 Shaun grew up the youngest in a family of five children. As a teenager he contracted the rare disease Guillain-Barre syndrome which attacked his nervous system and caused him to lose 50 pounds.
Shaun was determined to make up for lost time and to prove to himself that he had made a full recovery so he joined the Navy. But wanting to reach the highest level he trained for and joined the SEALs in 1996. He worked three SEAL platoons specialising as a Combat Medic and serving in the Middle East where he honed his fast extractions skills.
Shaun is impulsive, a "door-kicker" - always wants to be the first man in. When he's on a mission he likes to quickly take control of the situation, which is a challenge when operating in an environment as uncontrollable as a volcano. He's desperate that nobody get hurt on his watch, and worries that on his expedition up the Reventador volcano, the scientists' childlike excitement could get them all into danger. One of his trademarks is the red shemagh scarf he always wears on duty, which he credits for keeping him safe in dangerous situations.
When home in Minnesota he enjoys spending his time with his five children - a 15 year daughter, twin 14 year old girls, and two boys aged 10 and 8.