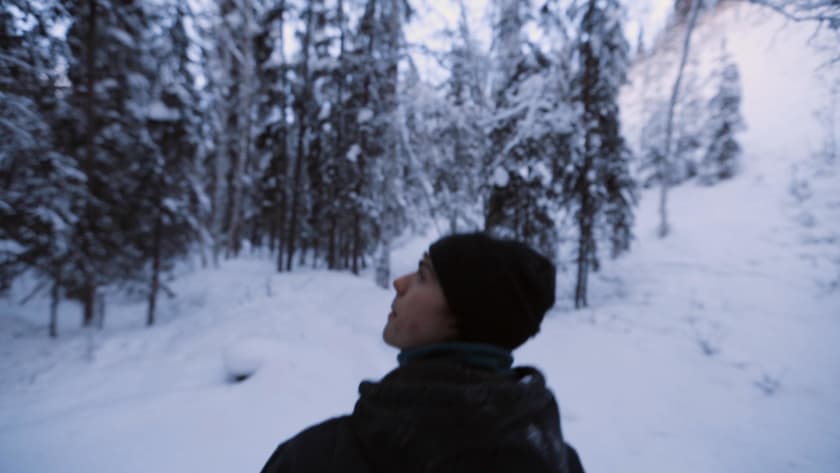 Charlie Jagow is only 20 years old, but in terms of real backwoods experience he's no kid. He's a child of the Arctic, and as the youngest ANWR permit holder he is enthusiastically embracing the lifestyle. He is, in the truest sense of our series... The Last Alaskan.
Charlie grew up in his parents' rustic cabin on the eastern edge of ANWR, but now that he's come of age, Charlie is building a cabin of his own. In the summer he'll attempt to hoist a 900-pound ridgepole into place and complete the roof, no small task when working alone.
The river is Charlie's highway during the fall, carving a jagged canyon through moose country. When mid September's chill arrives he'll be boating in hot pursuit of bulls grazing in the sloughs and willows downstream. He has only ten days to land his meat for the winter; as every day passes the pressure grows.
Charlie is one of the few Refuge inhabitants who flies his own plane, but with this freedom comes great risk. The river's ebb and flow brings constant change to his 'landing strip,' a gravel bar that can become the river bottom overnight. As days get shorter, the flight windows narrow and weather can turn deadly without warning.