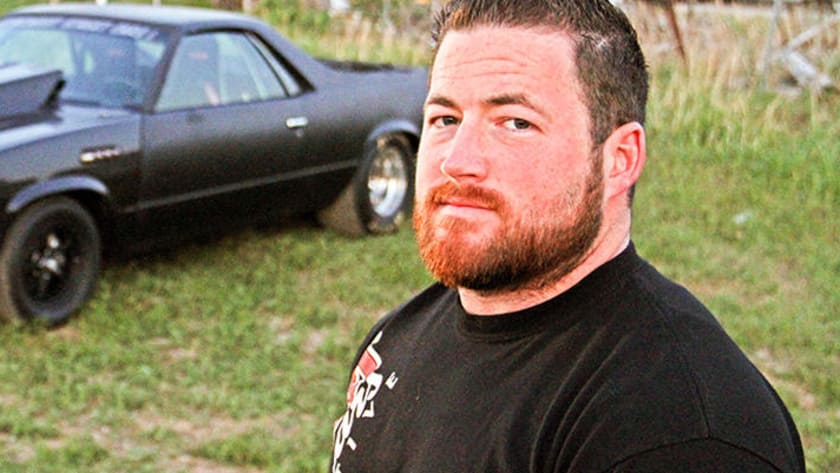 Kamikaze (aka Chris) and Big Chief have been close friends since they werek kids. They lived down the street from each other, used to ride bikes together, and were constantly getting into all kinds of trouble. Chris is calm most of the time, but if you make him mad, you will find out exactly why they call him Kamikaze. Kamikaze got into racing because his father used to race cars and boats. Kamikaze used to race motor cross, but after getting his drivers' license, he traded in his dirt bike for a Chevy and quickly got into the street racing scene with Chief. Kamikaze is the one that gave Big Chief his nickname.
Kamikaze took a break from street racing after Chief took his car off of the list, and also because he was tired of dealing with all of the other drivers and their egos. However, now that Chief's car is back on the list, Kamikaze has come back and started helping him out. When Kamikaze is given an opportunity to drive the Flip's El Camino, Kamikaze accepts because he sees this as an opportunity to race again and to honor Flip's memory.
Now that the El Camino is back to street racing, it is only a matter of time before Chief and Kamikaze are pissing people off again and taking the car right back up the list.