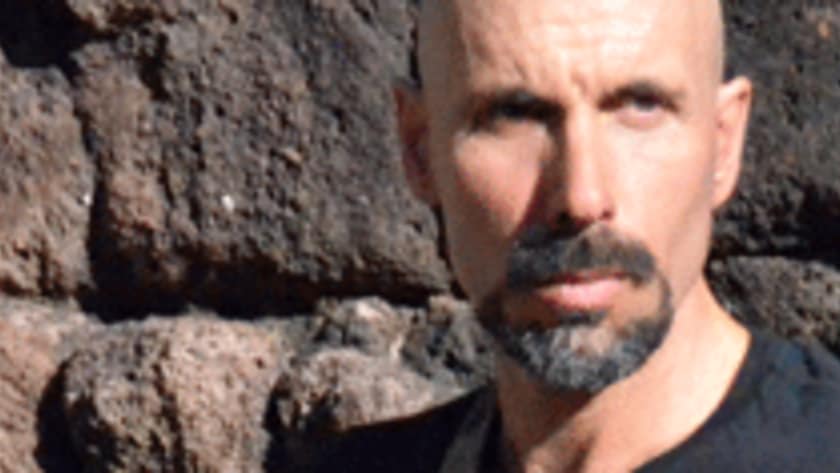 Age: 49
Occupation: Wilderness Survival Instructor and Naturalist
Current Residence: Arizona
Relationship Status: Married
Skills: Rope-making, identifying wild edible and useful plants, natural shelters, natural navigation, flint-knapping and stone-age tools, primitive fire-making, plant identification, primitive hunting and trapping, hide tanning, wildlife tracking
Originally from Philadelphia, Pennsylvania, Vincent was profoundly influenced by a nearby wild area, the Pennypack Park, early in life. There he quickly came to love nature, roaming the dense woods, exploring, getting lost, rock-hopping in streams and feeling free. As a young teenager he fell under the spell of watching and identifying birds. Despite a general lack of encouragement, he knew he had found his own universe - one centered in the timeless beauty of Nature.
As he entered college, Vincent sought a career in a natural resources field, settling upon Wildlife Biology. He was determined to make a difference in vital conservation efforts. While in school he developed a keen interest in backpacking and built up an impressive repertoire of outdoor knowledge. During his many adventures he's become dangerously dehydrated, been attacked by swarms of yellow jackets, gotten horribly lost and nearly went adrift while exploring the Everglades. These and other potentially deadly mishaps taught him the value of survival knowledge and gave him an impressive ability to endure the many inherent hardships posed by nature.
While pursuing a Master's degree in Wildlife Biology, Vincent became disillusioned with how detached the wildlife research industry was from the realities of nature. Writings of the great naturalists Henry David Thoreau and John Muir began to profoundly resonate within him. Thus, at 23, he sold all of his possessions and bought a one-way ticket to central Florida, planning to hike the entire Florida Trail. With an overloaded backpack weighing in excess of 100 pounds, he soon discovered he wasn't as prepared as he had thought.
After 66 days of wilderness adventure, in 1989 Vincent reentered society as an environmental educator and wilderness survival instructor. Over the years, Vincent has taught himself an incredible array of survival skills in some of the US's most demanding environments and around the world. Many of these adventures were accomplished using solely the materials he could get directly from nature. Thirst, hunger, heat, cold, and other challenges became the norm for him. In 1993 he founded RAVENS-WAY WILD JOURNEYS with the intention of helping students learn a plethora of wilderness survival skills and natural history topics.
In 2000, Vincent went back to get his Master's degree - this time in Ethnobotany. He continues to hone and add to his many survival skills, constantly testing himself and his students in the multi-varied environments of southeast Arizona. With over 30 years of wilderness survival experience, Vincent serves as a vital resource and wizened teacher for his many students, helping them to avoid the many hardships that he has had to endure.
Facebook: https://www.facebook.com/RavensWayWildJourneys
Twitter: @ravenswayaz
Website: www.ravensnatureschool.com