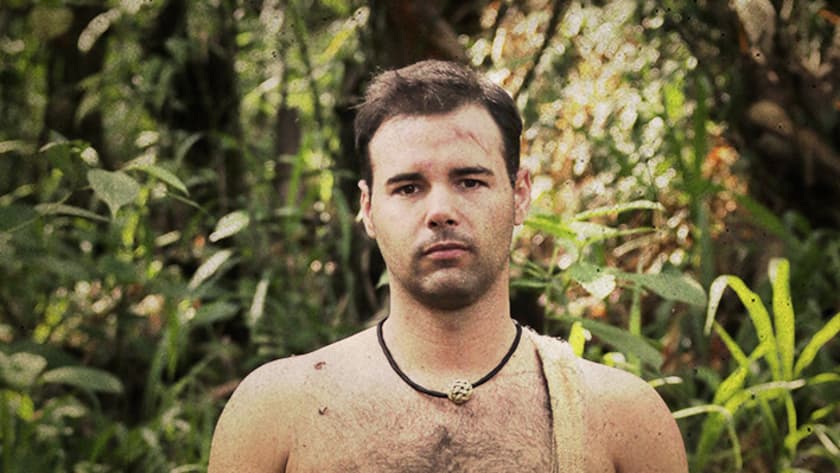 Age at Time of Challenge: 31
Residence: Grass valley, CA
Occupation: Student
Relationship Status: Single
Top 3 Survival Skills:
Navigation
Foraging
Shelter Building
Born and bred in Royal Palm Beach, Florida, Trevor became interested in serious survival techniques as a means of protecting himself while exploring the outdoors. Trevor has always loved backpacking and hiking, and as the routes he would explore became more and more obscure and untouched, he decided it would benefit him strongly to acquire some hefty survival skills so that he would be safe out in the wilderness if anything were to go wrong. Trevor began teaching himself all that he could for survival. He had a trial and error method of teaching himself, which wasn't always safe given that the majority of his trips were completely on his own. The conditions were not always nice, and his knowledge and skills which he had begun developing, kept him secure and unharmed. Trevor is a big believer in the concept that the most important tool that you can ever own is your brain… "The more you know, the less you carry" is his motto in the outdoors.
Trevor moved his life from Florida all the way across the country to Northern California after spending a couple years working on cruise ships and living in Minnesota. It was clear to him that his love for adventure and exploring was developing more and more with time. Once in Northern California, Trevor began hiking a few thousand miles a year in unchartered areas. His own survival skills which he had taught himself kept him safe and confident on his explorations, and he refers to his skills as "wearing his seatbelt while driving in a car." His main companion for his adventures is actually his dog, Tala. By having developed a strong set of survival skills, he can put his loved ones at ease while he and Tala go out into the wild.
Currently, Trevor has traveled to 98 countries, all 7 continents, and all 50 states…he and his dog were the first duo of man-dog to hike from Montana to the Pacific Ocean and snowshoe 300 miles through deep winter hitting temps down to negative 33 degrees. With all of his experience in his back pocket, Trevor is most ecstatic to test his skills in the jungle because it is completely out of his usual comfort zone. In addition to the conditions, Trevor is thrilled to be experiencing the adventure of completing the challenge with an absolute stranger as a partner… very different than his dog.
Instagram: @fronkeyoutdoors
YouTube: TheFlsurfer776