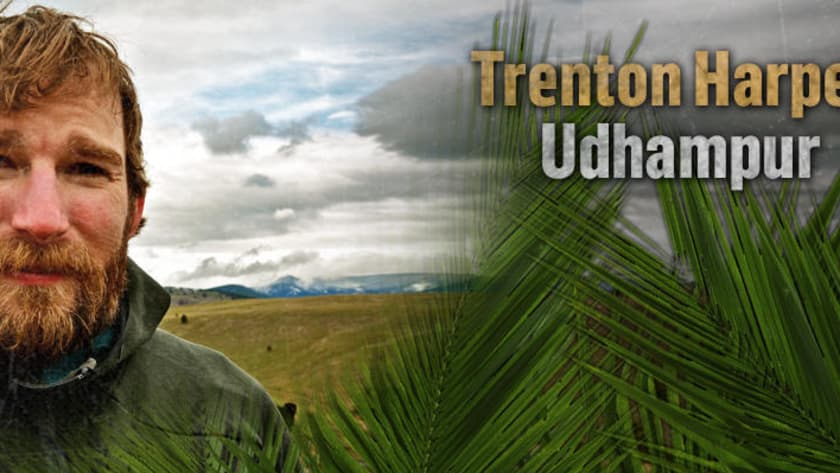 Age:
35 years old
Occupation:
Paramedic, Wilderness Medicine Instructor
Current Residence:
Montana
Relationship Status:
To Be Determined
Survival Skills:
Shelter Production, Water Purification, Fire by Friction, Primitive Containers and Tool Production, Hunting, Gathering, Aidless Navigation, Tracking, Winter Survival and Rescue, Wilderness Medicine
Originally from rural West Virginia, Trenton grew up with an affinity for the mountains that sparked an early interest in the traditional skills of land-based peoples. The better part of his childhood and teenage years were spent practicing primitive survival skills amongst the mixed oaks, maples, hickories, and hemlocks of the East. He went on to study with an assortment of naturalist, trackers, and survival skills practitioners, later working as an environmental educator and survival skills instructor. After his Appalachian upbringing and naturalist studies, he traveled the continent and eventually found his second home amongst the mountains and mega fauna of western Montana.
Trenton was drawn into the world of emergency medicine through a desire to be more self-sufficient in the back country; the unintended result has been a career as a professional care provider. He has worked as paramedic-ranger in Yellowstone National Park, Search and Rescue member in western Montana, and has provided medical relief in Haiti, Central America, and along the US/Mexico border.
Trenton is a full-time paramedic in Missoula, Montana and a lead instructor for Aerie Backcountry Medicine. As an instructor for Aerie, he teaches wilderness professionals the skills necessary to respond to emergencies where additional help may be hours to days away. He instructs Wilderness EMT and Semester in Wilderness Medicine courses as well as survival and advanced provider courses for military, law enforcement, and air medical crews.
When he gets the chance, Trenton enjoys backcountry skiing, hunting large ungulates, and practicing his skills amongst the beauty of Montana's backcountry. He believes having a well-rounded survival skill set is more about being of service to others and the land than it is about proving what a badass you are. But he'll admit being a badass has its place.

Facebook: https://www.facebook.com/pages/Trenton-Harper/
Twitter: @ttharper
Website: TrentonTateHarper.com