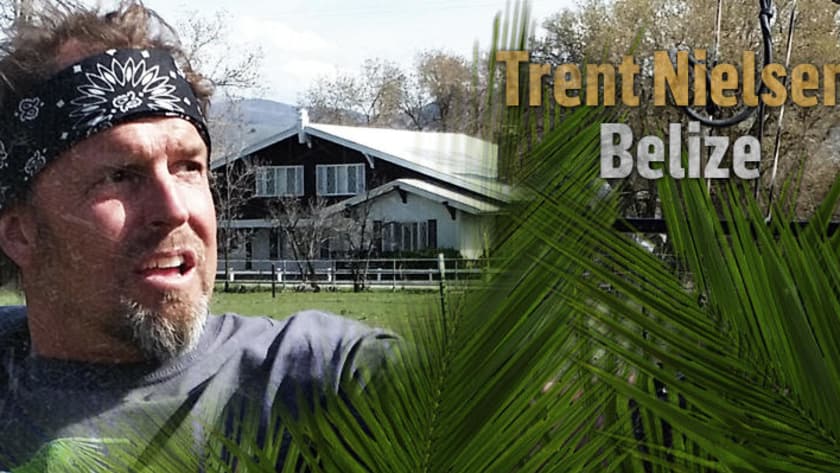 Age:
44 years old
Occupation:
Speaker/Corporate Trainer, Real Estate Investor
Current Residence:
Salt Lake City, Utah
Relationship Status:
In A Relationship
Survival Skills:
Hunting, Friction fire

Trent is a fun-loving, wild and crazy guy who lives his crazy-ass life, with his crazy-ass girlfriend and six teenage boys, in Salt Lake City, Utah. He has learned his survival skills of being stripped of everything and only left with the bare essentials from his wonderful two ex-wives! (He would like to publicly thank them now!)
Trent is the third of six children and grew up in the Wasatch and Rocky Mountains, camping, hunting and fishing with his dad and three brothers. He has a love for the outdoors and adventure.
After his second divorce, Trent decided that life was too short to do things he didn't like, so he retired midway through his life at the age of 39, after seventeen years of working in the supplemental insurance industry. He stayed home with his boys, teaching them everything about fixing up cars, which has now become their fast and furious passion. He taught them how to enjoy life rather than worry about fighting, bad communication and everything else that comes with divorced parents. They continue to enjoy outdoor adventures such as smashing old toys with hammers, parasailing, windsurfing, hiking, dirt biking, whitewater rafting, camping, burning things in the fire, hunting, and anything that will get them out of the house.
Trent now works the professional speaking circuit with his crazy lover, motivating audiences around the world to "let it go" and live life to the fullest. When he's not speaking, he is a Hobbyist Real Estate Investor and loves nothing better than finding that diamond in the rough and restoring it to its fully glory for another family to enjoy.
In the rare off time when he has nothing going on, Trent likes to kick back in the pool, enjoy a delicious beverage and eat bacon. If you ever get the chance to meet Trent, take the opportunity. He'll give you a spin on life like you've never known and you'll wonder why you haven't always lived your life like you've always wanted to live it.
When asked why he wants to go on Naked And Afraid, Trent said, "It's a challenge I haven't accomplished yet!" He is looking forward to this survival adventure with great anticipation, knowing that he and his partner could be each others' number one survival tool.
Facebook: facebook.com/Trentnielsenbelize
Twitter: @TrentNielsenSLC