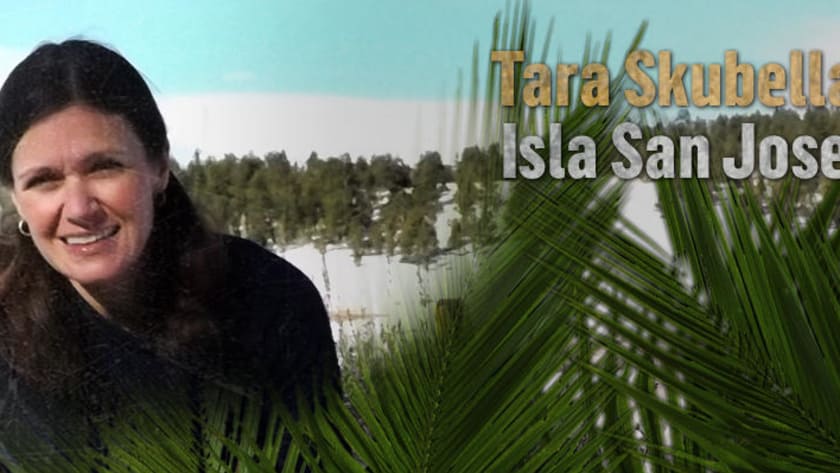 Age:
41 years old
Occupation:
Post-Adoption Support/Social Services
Current Residence:
Hartsel, Colorado
Relationship Status:
Married
Survival Skills:
Land Navigation, Water Sourcing/Purification, Bow Drill Fire, Plant & Rock Identification, Shelter
Tara Skubella A.K.A. "Mountain Mama" lives in the real South Park of Colorado at an elevation of 9,500 feet. She is surrounded by numerous fourteen thousand foot peaks in every direction and lives in one of the most rural and extreme weather locations in the state. She enjoys backpacking, hiking mountain peaks, snowshoeing, learning local history and geology, and just spending as much time outside as possible. Tara also finds time to stay active in the nearby town of Buena Vista by volunteering and being part of the town's local melodrama group.
Growing up in rural Illinois during the time period of "be home when the street lights turn on" allowed Tara to explore and nurture her love and curiosity for the outdoors with freedom. Playing in the nearby creek, getting lost in the corn fields behind her house and collecting bones and stones are some of her favorite memories. As a teen Tara ran track and cross country, biked long distance and even completed her first century ride at age 17.
As a sophomore in college, Tara took a geology field trip to Colorado and was instantly hooked on outdoor sciences and mountain life. While earning an Earth Science Education degree, Tara also fostered an interest in meteorology and hydrogeology. After graduating from college, Tara spread her wings and backpacked through Europe for a summer. After returning Tara moved to Florida and entered the wilderness therapy field. This was her first introduction to primitive living skills and living outside.
After moving to Colorado, Tara's wilderness survival developed into proficiency through a variety of jobs and experiences like outdoor guiding, wilderness/survival therapy field, working for the National Forest Service, wilderness survival training, solo long distance backpacking trips and hiking numerous mountain peaks.
Today, Tara enjoys living a simple semi-homesteading life style by raising chickens, stocking the freezer full of fresh trout, living in a small passive solar home, heating the house with wood, working from home, spending time with family and supporting her daughter's homeschooling.

Facebook: https://www.facebook.com/tara.skubella.5
Twitter: @TSkubella