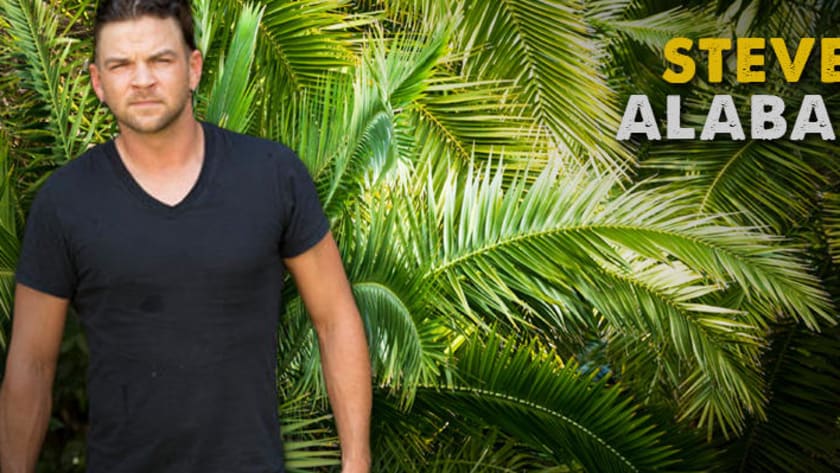 Age:
32 years old
Occupation:
Professional Artist
Current Residence:
Orlando, FL
Relationship Status:
In A Relationship
Survival Skills:
Shelter Building, Fire by Friction, Hunting, Gathering, Tracking, Water Purification, Tool Production, Strong Will, Level Headedness
Steven grew up in Amarillo, TX, home of the 72oz steak and the Cadillac Ranch. Surrounded by feed lots and tumbleweeds, he moved to Orlando, FL at an early age and has been there ever since.
Steven's love for the outdoors blossomed early in life. He learned a lot from his grandfather and uncle in the Rocky Mountains learning how to fly fish, track game, and build both shelters and fire. He continues to be an avid outdoorsman and an alligator and boar hunter. He hones his survival skills on a regular basis to keep his mind and body on point.
Steven, a professional artist, goes by the pen name Nevets Killjoy. He uses hard lines and loud colors to express his artistic visions. Self taught, he has painted a 60's VW Van, a Prius, several murals and over a thousand canvases. His artwork has been displayed all over the United States and is an up and comer in the art world.
Steven's faith, hard work, determination, and hunger for knowledge and adventure make him a renaissance man. Trying to become the best at anything he puts his mind to, he strives to complete his main goal in life...to change the world.
Facebook: facebook.com/nevetskilljoy
Facebook Fan Page: facebook.com/TRACKSrevolution
Twitter: @nevetskilljoy
Instagram: @nevets_killjoy
Pinterest: @nevetsk
Website: http://www.nevetskilljoy.com