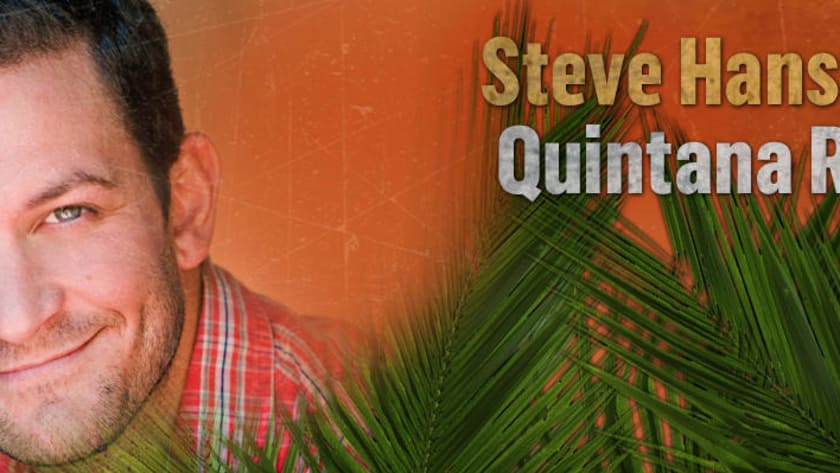 Age:
33 years old
Occupation:
Life
Coach, Photographer, Host/Spokesperson
Current Residence:
Burbank, California
Relationship Status:
Single
Survival Skills:
Nature Enthusiast, Water Sourcing, Fishing, Hunting, Fire Making, Shelter Construction

Born in Texas and raised in Brimfield, Massachusetts, Steve has always had an interest in the outdoors. As a child he loved going on hikes with his grandparents to learn about local wildlife. At age four his parents recognized how enthusiastic he was and enrolled him in classes at a nearby nature sanctuary. Like most kids he played sports and the occasional video game, but it was clear he would much rather catch critters and build tree forts.
After high school he attended the University of Massachusetts Dartmouth where he played on their golf team and graduated with honors and a marketing degree. Shortly after his graduation, he married his then fiancee and moved to Florida to live the dream. Little did he know it would end up being a different dream altogether.
Three years in, their marriage ended in divorce and Steve began to do some self-reflecting. Slowly but surely, he decided to live his life a little differently than imagined and try things he'd never done before. He began taking acting classes, started a photography business, and even performed on multiple stages in Orlando. Despite his success in the industry he felt there was still something missing. After much deliberation and planning, he decided he was going to hike the Appalachian Trail. So, he quit his job, traded his belongings for a back pack and some gear and off he went.
During the five month 2,000 plus mile trek up the East Coast mountain range, he not only sharpened his outdoor skills but put them to use as well. Fire building, water sourcing, and shelter modification became a way of life as he stood face to face with everything from rattlesnakes to bears. Living with the elements tested not only his physical endurance but mental fortitude as well. The trail experience exponentially increased his appreciation for nature and he learned many new life and survival skills.
Facebook:
https://www.facebook.com/TheSteveHansen
Twitter:
@stevehansenactr