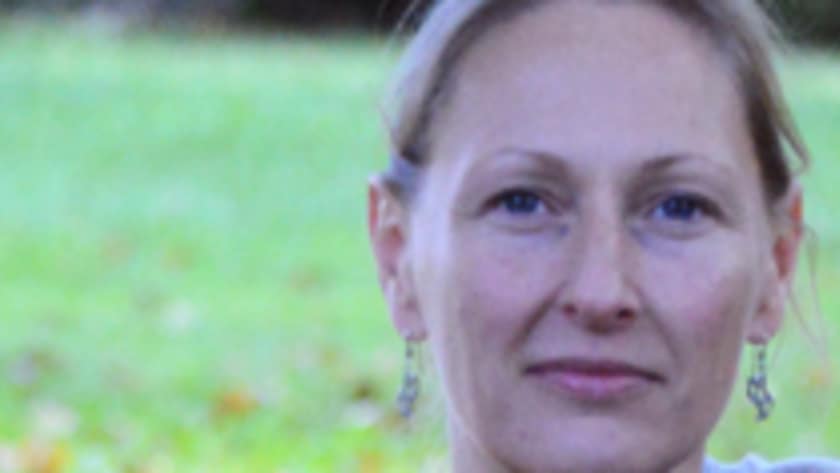 Age: 38
Occupation: Yoga Teacher, Wellness Consultant and Wilderness Skills Teacher
Current Residence: Northeastern Ohio
Relationship Status: In a relationship
Skills: Wild edibles and medicinals, plant fibers, tracking
For the past 15 years, Shannon has been known by a few of her friends as "The Wilderness Princess." Her favorite primitive skills have always been plant-based; she eats all kinds of wild edibles and especially loves to gather and work with plant fibers. Her ultimate fantasy is to have a yard entirely seeded with nettles, dandelion and milkweed.
Shannon's interest in primitive skills started in 1998 after she graduated from Ohio State with a degree in Creative Writing. Her education was very one-sided; she could read well, write well and craft a critical argument, but knew very little about the natural world and even less about how to work with her hands. As she explored these concepts, she developed a deep interest in native traditions and survival skills.
Gaining hands-on survival experience quickly became Shannon's primary passion and she spent years trekking around, learning skills, and living semi-primitively before settling down in her hometown east of Cleveland. Of all of the incredible ecosystems she has experienced, Northeastern Ohio – with its shale bed streams and bio-diverse deciduous forests – is her absolute favorite.
Shannon is a single mom. She teaches yoga, wilderness skills, and owns her own wellness business. She is as passionate about her writing projects, holistic health, ethical food sourcing, and yoga as she is about wilderness survival.
Facebook: https://www.facebook.com/shannonthomaswellnessandwilderness
Twitter: @ShannonWellWild