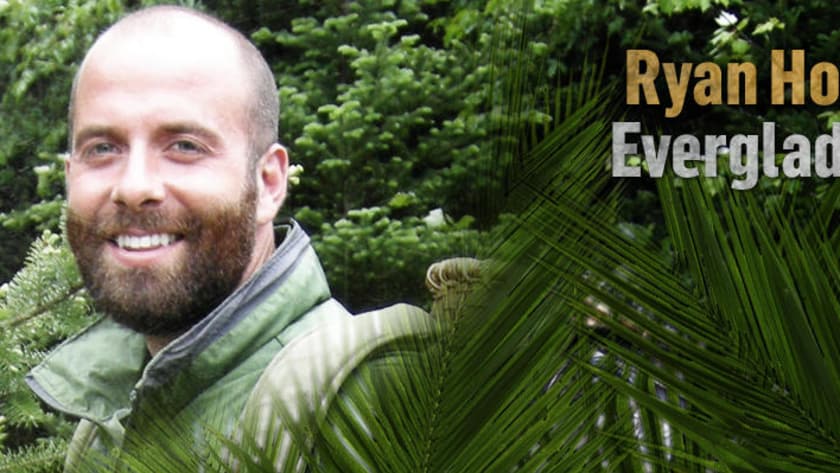 Age:
29 years old
Occupation:
Woodland Apprentice
Current Residence:
Harrison, Maine
Relationship Status:
Single
Survival Skills:
shelter, friction fire, plant identification, medicines, hunting
Ryan grew up in a small town in the southwestern mountains of Maine. Nestled between two lakes, there was plenty of wilderness to roam through. He loved being outside all the time. Around the age of ten, he and his good friend John made a pact to one day become United States Marines, and from that moment he never considered another option.
Ryan now has eight years of Infantry Marine training behind him. He says the training gave him courage, strength, patience, strong will, integrity, loyalty, endurance and leadership. When Ryan left the Marines in 2011, he was given the name Yukon while he hiked the Appalachian Mountain range 2,184 miles from Georgia to Maine, taking just under six months. He then became a student of a yearlong wilderness education where he learned all kinds of survival skills, but with the intention to learn it as a way of life, not just a survival situation. He learned how to live in simpler times by cooking over an open fire every night for 9 weeks, studying plants (medicinals & edibles), constellations, small game traps, canoeing, and natural shelters.
Ryan enjoys being crafty, using his hands, and exercising his mind: crocheting, weaving baskets, making drums, and practicing skills. This last February, he embarked on an eighty-mile snowshoe expedition across the Boundary Waters of Minnesota. A challenging, remote, and secluded experience, he traveled for nineteen days over hundreds of frozen lakes in the most vast, coldest area of the lower 48 states while pulling 125 pounds of food and gear on a toboggan through four feet of snow in temperatures of -50 degrees F.
Ryan is passionate about teaching, and is looking forward to the opportunity to share his knowledge. He is working toward getting his Registered Maine Guide License. He has purchased 42 acres of land, on which he is hoping to build a "Human-Nature Hostel" with guided wilderness adventures by next year, focusing on healing war veterans through the "medicine" of connecting with nature. He believes that studying survival is important for everyone, as self-reliance and a connection with nature are ultimately the most valuable things we can learn. For this challenge, Ryan looks forward to being stripped of everything he has to heighten his contentment, awareness, calmness, and abilities in what will surely be an intense situation.
Facebook:
www.facebook.com/YukonYeti

YouTube:
Ryan Holt on YouTube

Blog:
Yukon's Quest