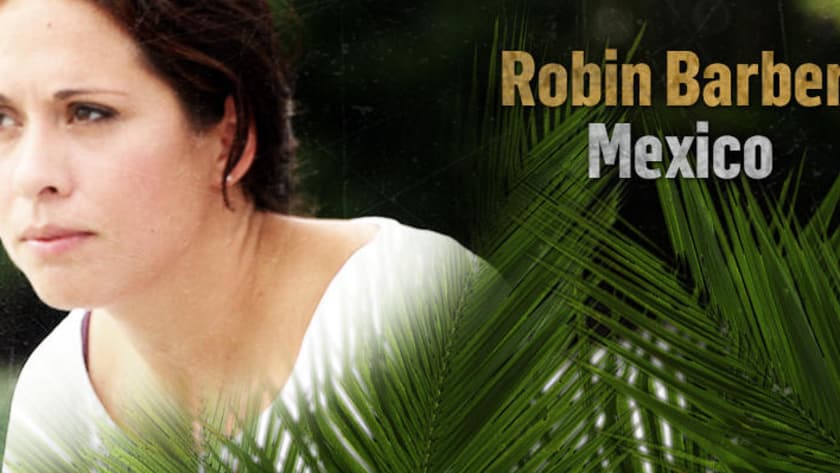 Age:
33 years old
Occupation:
U.S. Coast Guard Nurse, Doctoral student
Current Residence:
Dickinson, ND, stationed in San Francisco, CA
Relationship Status:
Married
Survival Skills:
Health and Wellness knowledge (healing plant remedies) in the wild, Medical first aid and EMT, fire making, water sourcing.
Robin is from the small town of Dickinson, North Dakota, which is full of prairies and badlands. Everything is local and everybody knows everybody. She has always loved nature and been fascinated with simple living. Growing up with five sisters, her father often brought his six daughters into the wild. He taught Robin how to drive his four wheeler, speed boat, and snowmobile, which encouraged her to develop a love for the feeling of adrenaline. She learned safety with knives, camping boundaries with tents and predators, building fires, waterways and currents, cleaning guns and shooting bows and arrows. She believes that learning to live simply is a necessary skill that is becoming lost in today's society.
Robin joined the military at eighteen years old to test her abilities, and spent over nine years in active duty as a health specialist for the U.S. Coast Guard. Now in the Reserves, she competes in marathons, triathlons, and military wilderness challenges. She chases her adrenaline rush trying new things like learning sailing, skydiving, and then teaching her sons about nature and exposing them to different cultures. She is a frequent Burning Man attendee. She has lived and traveled all over the U.S. After the challenge she plans to travel to Brazil and learn more about life. She is also studying to get her Doctor's license in healthcare administration.
In this challenge, Robin looks forward to testing her strength and mind. She is conservative, so to be naked is very stressful. She doesn't like to be cold and being naked ought to make that a big problem. She lives happily with her husband, two sons, two dogs, a cat, a turkey, and four chickens.

Facebook: https://www.facebook.com/robin.barber.79