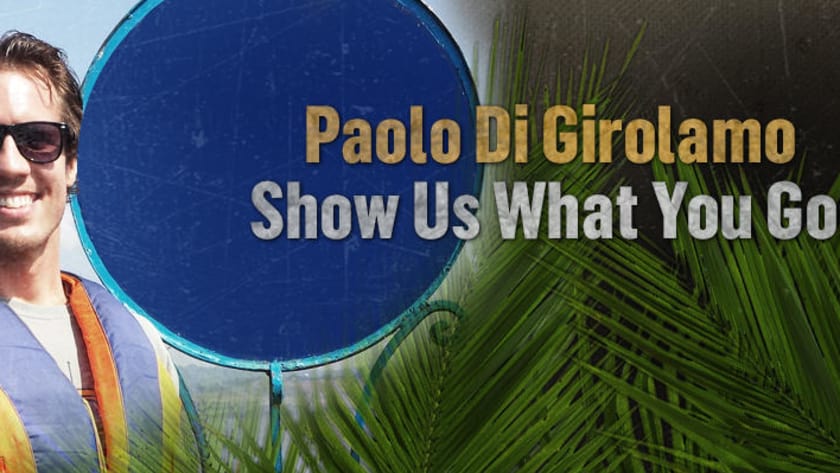 Age:
26 years old
Occupation:
Neurological Specialist at Journey Forward Current
Current Residence:
Stoughton, Massachusetts
Relationship Status:
Dating (now single)
Survival Skills
: leadership skills, outdoor emergency care, foraging, tool building, animal and plant identification
Since his childhood, Paolo has been making the outdoors his home. Growing up in the Berkshires of Massachusetts, his parents would bring him and his younger brother, Anthony, camping during school vacations. His mother and father taught him important skills not only for the woods, but for life in general.
The skills Paolo's parents taught him and his brother carried over into their normal lives as well, developing leadership skills, independence, and a desire to succeed early on. Although Paolo was always interested in the outdoors, his skills really began to develop when he was in high school. The rush and freedom of the outdoors became part of him and from that point on, Paolo was happier outside than in. He began to take rock climbing classes, learned how to kayak in open and white water, pushed his skiing skills to the Rockies of the West, camped along the Appalachian Trail, and traveled all New England on his bike.
Paolo has brought his skill set with him around the world as well, traveling to locations such as Puerto Rico, Africa, and Switzerland. He made sure to truly develop his knowledge of flora and fauna around the world, as having the confidence in eating one plant or animal over another in a survival situation can mean the difference between life and death. His comfort with the natural world also goes into understanding weather and climate patterns and being confident in which shelters will work best in them.
For the last three years, he has aided in the recovery of those with spinal cord injuries as a Neurological Specialist at Journey Forward. The way to Paolo's heart is through his stomach and if a girl can combine food with an adventure, there is a good chance they will have a regular spot on his adventure roster.
Facebook:
https://www.facebook.com/HereForAdventure

Twitter:
https://twitter.com/NakedNotAfraid