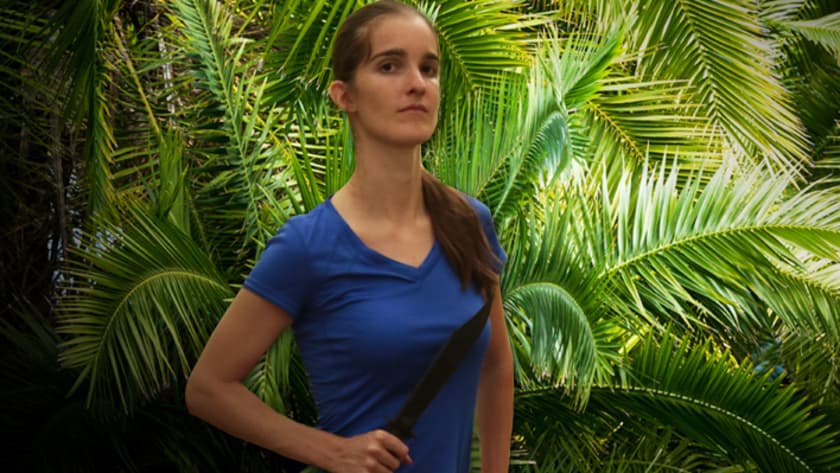 Age:
27 years old
Occupation:
Nursing Student
Current Residence:
Hanover, Massachusetts
Relationship Status:
In A Relationship
Survival Skills:
Shelter Building, Cold Weather Survival, Water Purification, Gutting/Skinning, Wild Edibles
Nicole grew up on the South Shore of Massachusetts in the town of Hanover where her love for the outdoors began at a very young age. Nicole would go out on her own exploring the neighboring woods, fearlessly searching to learn more about what creatures live in the scary unknown. She was always ecstatic to discover hidden snakes, salamanders, and other creepy crawlies.
As a lifelong tomboy, Nicole has been told by many that she is the "son her father never had." Upon entering high school, she enrolled in outward bound programs exposing her to the fundamentals of fire building, land navigation, shelter building, trapping, and wilderness first-aid. These skills continued to grow upon entering Norwich University as a member of the Corps of Cadets and Army ROTC program. Nicole credits her knowledge of cold weather survival to this university. In 2010, she graduated Norwich with a Bachelor of Science degree in Communications.
A 20-year veteran of Taekwondo, Nicole received her 4th degree black belt in the summer of 2012. She is also an extreme obstacle course athlete and avidly participates in Spartan Races and Tough Mudders held throughout New England. A self-proclaimed "shark nerd," Nicole received her scuba license in 2004, and since has exercised her love for ocean life by helping with the push for a worldwide ban on shark finning.
Today, Nicole resides with her family and 100-pound Bernese Mountain Dog, Doobie while attending nursing school and working at a rehab center. Even though a full time student, Nicole still makes time for hiking, fitness, video games, writing, and baking. Through her years as a martial artist and cadet at Norwich, Nicole has learned discipline and developed a strong, mental attitude. She knows that by bringing these to the challenge, even in the most formidable situations, a positive attitude will head her and her teammate through anything.