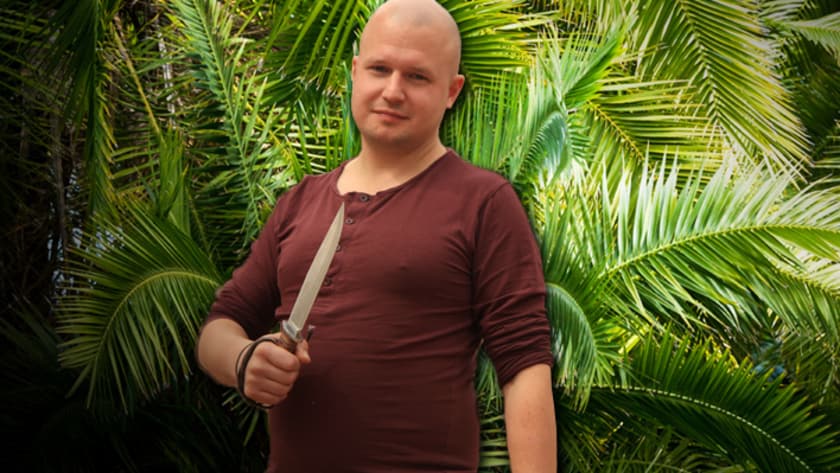 Age:
30 years old
Occupation:
Professional adventurer, Mountain guide, and Lecturer
Current Residence:
Stockholm, Sweden
Relationship Status:
Engaged
Survival Skills:
Positive Attitude, Endurance, Mental Toughness

Nicklas Lautakoski, the "Swedish Viking," is a man of adventure, entrepreneurship, and positivity. Although he now could not imagine a life without tough adventures in the wild, that is not at all how his life began. As a young boy, he was very shy and introverted. He was far from athletic, and failed at athletics in school year after year. Finally in his early twenties, he read a book about the Swedish adventurer Goran Kropp, who bicycled from Sweden to Mount Everest and climbed the mountain without oxygen. It changed his life completely. The stories of Kropp lit a fire inside Nicklas and led him to discover his own passion for adventure and exploration.
Nicklas began challenging himself with smaller goals such as trekking 10 km, and then working his way to 15 and 20 km. Exploring the forests of his small hometown was not exciting enough for the new adventure seeker. Soon he was bicycling all around Sweden, Poland, and many countries including Russia...there was no stopping him.
In the years that followed, Nicklas successfully conquered many mind-blowing feats. He bicycled from Portugal to China, traveled on motorcycle from Sweden to South Africa, and climbed numerous monstrous mountains. This includes but is not limited to Elbrus, Ararat, Aconcagua, and even Kilimanjaro - the highest mountain in all of Africa - to which he has returned more than ten times. One summer he even crossed Madagascar from coast to coast by trekking on his own two feet through a massive jungle.
When he is not being a hands on student of adventures and exploring countries, Nicklas runs his own personal guiding company, Swett, which arranges trips for everyday people who want to climb mountains themselves, specializing in conquering Kilimanjaro itself. Nicklas holds lectures on positive thinking, and how that combined with drive and goals can help you conquer all. In addition to all of his traveling and business adventures, he also shares his life with his beautiful fiancee Matilda. He and Matilda are anxiously awaiting a brand new challenge together: becoming parents.
Through all of Nicklas's expeditions, he has been forced to survive in a massive array of environments; everything from mountains of extremely high altitudes, to deep, thick, scary jungles. His adventures have given him the mental ability to suffer through long and strenuous challenges, without losing sight of hope of the finish line. Nicklas is looking forward to developing new skills for his survival life while embarking on his newest adventure with almost no equipment at all... "Naked And Afraid."