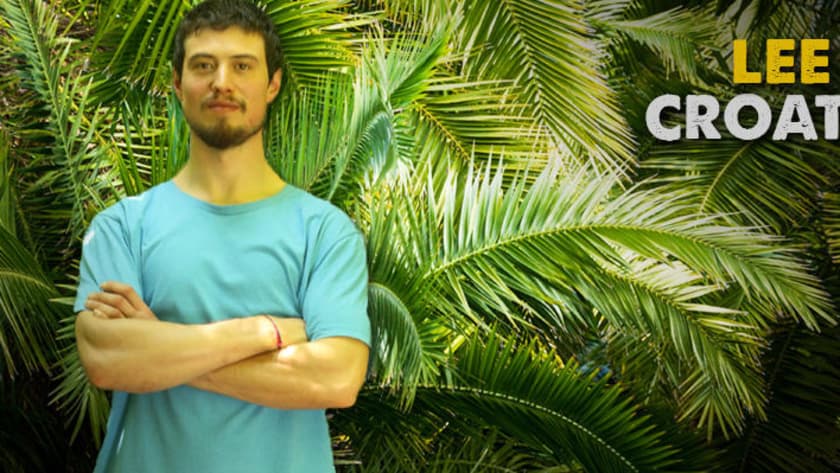 Age:
33 years old
Occupation:
Survival/ReWilding Mentor
Current Residence:
Jervis Bay, NSW, Australia
Relationship Status:
Married
Survival Skills:
Primitive Bushcraft, Physical Conditioning, Eco-Literacy, and Self-Development
Lee is part man, part monkey. A philosopher, gymnast, storyteller, survivalist. (Sort of like a mutant love child of Tarzan, Russell Brand, Bruce Lee and Peter Pan.) Growing up, he always felt a bit like a wild animal. School and home were cages, whereas outdoors was where life really happened. A childhood in a community of five families gave Lee some of his most formative memories. Running with a pack of other kids, climbing and falling out of trees, building dens, inventing vivid fantasy games - he remembers it as a kind of Neverland with a tribe of other Lost Boys and Girls to share it with.
Later on, Lee began learning and teaching bushcraft in the Forest School Camps in the UK. He then trained in primitive survival at Tom Brown's Tracker school, and in nature connection through Jon Young's Wilderness Awareness school. Years of survival training culminated in a year-long wilderness immersion experience during which he hunted and gathered, made and used stone tools and tanned animal hides to make clothes. (He also talked to himself, sang at the top of his lungs and walked around naked quite a bit. The other animals didn't seem to care.)

And more than that, he experienced a radically new sense of freedom, peace and meaning - a new way of being human - which has rendered him utterly unfit for office work. Somewhere in between he trained as a psychotherapist and now brings psychology and bushcraft together for rewilding. Helping people toward an experience of being at home in the wild.
With his wife Gina, he owns and operates Bluegum Bushcraft - running the ReWild Your Child camps for kdis, teens and families, and the Wild Heart programs for adults. In 2013, Lee and Gina's 3-year-old daughter, Blaise, died of cancer. She was a joyful, free-spirited little girl who loved eating witchetty grubs and could tell the difference between wombat and wallaby scat. She was just as likely to be wearing fairy wings and tutu, as being caked in mud or riding bareback on a pony. Or all at once. Lee poured his heartache into forging a relationship with a wild-born dingo called Star. Working with her to build trust and respect became a therapy that gave him a way to reconnect, to heal. When they are not teaching on their camps, Lee, Gina and the dogs spend several hours a day 'out bush' exploring, tracking and looking for adventures.
Lee is somewhat bemused about getting naked on network television with an utter stranger. If he can find shelter, water, fire and food, and still be friends with his partner at the end of it all, then he'll consider that a success.
Website:
http://www.bluegumbushcraft.com.au
Website:
http://www.wildheart.life