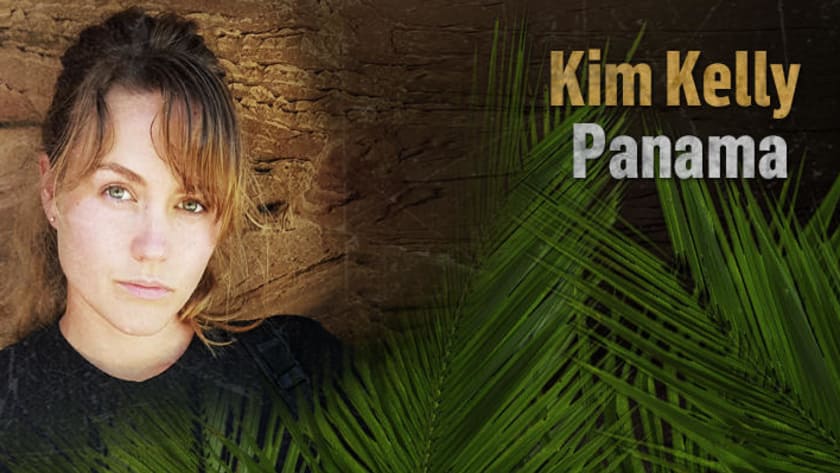 Age:
23 years old
Occupation:
Baker
Current Residence:
Moab, Utah
Relationship Status:
Single
Survival Skills:
Primitive cooking, mentally tough, survival grit
Kim is a sixth generation Moabite and has lived in Moab, Utah her entire life. She was raised by a single mother whom also raised seven other children while holding various jobs. While growing up, Kim was the kind of kid that rarely wore shoes or brushed her hair. She would create forts with her siblings and would try to fish and live outside. She's always felt close and comforted with peaceful natural environments and still gravitates towards them when she's in need of healing.
Living in an outdoor mecca has helped her find the people to encourage her to follow her inspirations no matter what. She's convinced that the only way she will be able to provide for her family is by working with nature and learning to not worry herself with meaningless activities in her life. She hopes to work for outward bound or have her own baking business in the outdoors someday. She also values education that could mean life or death and enjoys teaching others how to provide for themselves.
While Kim considers herself a loner, she enjoys people and learning about herself. She believes that completing the Naked And Afraid challenge will help her make amends with herself and become a better person. She's especially committed to survival because she believes that it will be important in the future. As she says, "I guess I am paranoid about what the future has to bring and I don't want to just be a victim to this society."
In her spare time, Kim enjoys exploring trails and riding her bike, cooking, singing, playing with kids, spending money (she doesn't have), celebrating, and gardening. She also prides herself in being good counsel for her family when dealing with difficult times. She hopes she can be considered an asset to others physically, emotionally, spiritually, and mentally.

Facebook: facebook.com/kim.brand91
Twitter: @Gonebad91Kelly