Kaila Donaldson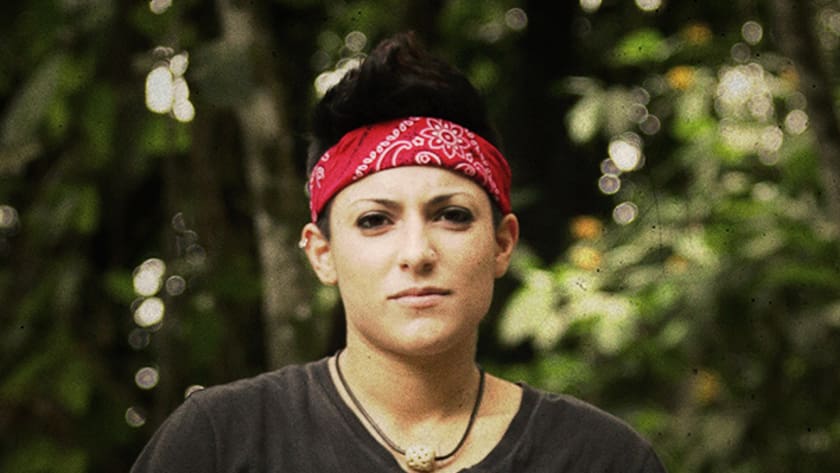 Age at Time of Challenge: 24
Residence: Brooklet, Georgia
Occupation: Marketing Director
Relationship Status: Married
Top 3 Survival Skills:
Hunting
Tracking
Fishing
Originally from Montgomery, Alabama, Kaila realized her love for the outdoors at a very early age. So enamored by Mother Nature's ability to teach her something new, and far too hungry for learning, being indoors for too long started seriously affecting her mood.
As a means to help Kaila, her parents placed her in a nature camp specifically designed to educate through hands-on activities like shelter building, long distance hiking, and identifying wildlife and edible plants. Kaila began requesting camping trips for her birthday instead of what most kids ask for… presents. Kaila loved off roading, weekend mud bogs, and demanded to be outside until she absolutely had to go in.
When Kaila reached her teenage years she became fascinated with hunting… a fascination that would only become exemplified after later meeting her spouse Josh. She was obsessed with learning as much as she could, and Josh later taught her how to properly track game trails, track specific types of animals, masking scents, the effect of wind direction when hunting, calling in game, and the best times to hunt. Learning as much as she could, Kaila killed a record setting deer in Southeast Georgia that no one has been able to beat. Hunting relieves Kaila's stress and anxiety, puts healthy food in her freezer for her family, and gives her interior decor for the house.
Kaila attended the University of Alabama for Pre-med, which eventually switched to nursing, and later to marketing. With a love for the psychology of attracting people to certain products and services, she is currently going back to school to obtain a degree in marketing with the hopes of pushing a cause or service she feels strongly about in the future.
While being a mother, a wife, a survival junkie and a student, Kaila is simultaneously working as a marketing director for a Plastic Surgery practice. The restoration of a human's confidence is something that makes Kaila feel alive. Although rough and confident from the outside, Kaila is constantly struggling to allow herself to feel proud and confident in herself and her abilities. She is a perfectionist who never thinks she is doing enough. To be able to push herself to the utmost and come out strong would be an ultimate confidence boost for Kaila.
Instagram: @Kaila_Donaldson
Twitter: @Kaila_Donaldson