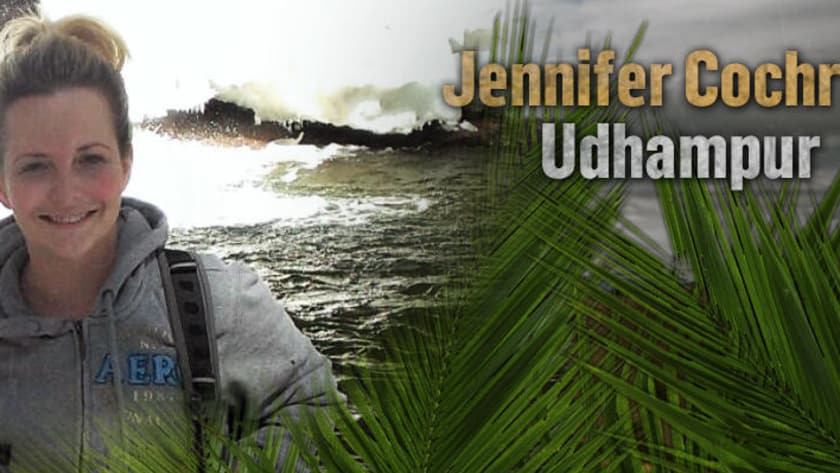 Age: 30 years old
Occupation: Bartender/Student/Adventurer
Current Residence: Luzerne, Pennsylvania
Relationship Status: Single
Survival Skills: Tracking, Building Shelter, Water Purification, Motivator, Primitive Fire, Nomad
J.C. grew up in a small town in Northeastern Pennsylvania. Surrounded by the wilderness her entire life, she found her passion at an early age. Being the sister of two brothers she was always outdoors. Her passion turned into a lifestyle and a yearning for more knowledge. She befriended several people throughout her life that have taught and helped her throughout her journey. She's gone on several excursions and was forced to adapt to her surroundings. She's used her stubbornness to excel in intense situations. Due to many inconsistent variables, she has learned many survival techniques in various situations. J.C. has constructed temporary shelters and has mastered minimalistic camping. She finds solitude and uses her love of the outdoors as an escape from the hustle and bustle of "real life."
J.C. is an avid rock climber, hiker, primitive camper and adrenaline junkie. This began on summer trips as a child, blossomed into a hobby throughout her teenage years and eventually became her way of life. She is constantly pushing herself to the extreme and has yet to find her limits. She has traveled across the country and throughout North America seeking her next challenge.
While J.C. admits to being self-taught, she has always gone into every obstacle with her head held high and full of vigor. She accredits her courage and willingness to push herself to her mother. J.C.'s mother had her at an early age and never used excuses, complained or let her go without. She taught her life skills and how to not only survive but to exude class while doing so. She encourages J.C. to live life and is a constant support system.
J.C. spent her twenties traveling and camping across the states. She is currently bartending her way through a Nuclear Engineering Technology degree and volunteers for several charities. After working for a lab, she formed an interest in water purification and is constantly learning new ways to ensure the safety of effluent water.
This adventure is a learning experience for her. She hopes to dominate her fears and to know how far she is able to push herself; physically and mentally. Most people will never know their limits and she feels privileged that she has the opportunity to test herself. She hopes her positive energy, her survival techniques, stubbornness and ability to adapt will help make it through to the end.

Twitter: @Jcee_Cochran
Instagram: jenni_cee17