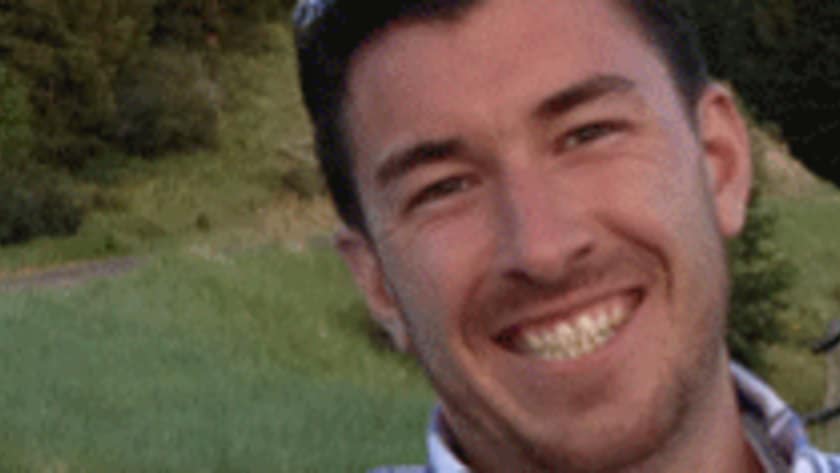 Age: 26
Occupation: Geographic Information Systems (GIS) Specialist
Current Residence: Idaho
Relationship Status: Married
Skills: Primitive fire starting, shelter construction, water sourcing, advanced primitive hunting skills (snares, traps, weapons, ect.), wildlife identification, leadership, and peace making.
Jeff is a master of extreme environments, whether they are desert, arctic, or tropical. He thrives off of pushing himself to the limit and overcoming what most people think is physically impossible. He gets this drive from his father, Matthew J. Zausch.
Jeff's dad was born with a heart defect and wasn't expected to survive. He underwent his first open-heart surgery when he was only 5 1/2 weeks old. This was one of the first surgeries of its kind in the world! He spent much of his life fighting sickness and illness related to his heart condition. Over the course of his life he underwent 9 open-heart surgeries, and consistently overcame many of his doctor's worst fears. This ability to conquer, overcome and survive soon became a permanent part of his character. Jeff's father was the best survivalist that he ever met. Every-day of his life was a fight for survival. He taught Jeff how to be mentally strong even when the odds were against him. He taught Jeff how to succeed even when others said it's impossible. Simply put, Jeff's father taught him how to survive. This past May Jeff's father passed away. His heart condition finally caught up to him, but he never gave up, he fought for survival until the very end. This legacy that his dad left behind is the same one that he tries to live by - to never quit, never give-up, and always succeed, even when others say it's impossible.
As a young boy Jeff grew up in the rural mountains of Idaho. His two nearest neighbors were his grandparents to the east and his uncle to the west. His family occupies a large area of land east of Pocatello, where he was raised, and where he found his love for the outdoors.
As a young child Jeff's family owned chickens, ducks, rabbits, horses etc. and from a young age he learned the importance of hard work and sacrifice. Each day after his chores and homework were done, he was granted permission to go up into the mountains to explore. He would spend all day in the mountains, learning about nature and life, and most days he wouldn't return home until well after dark. Every day he would venture farther and farther into the woods and continue to push the limits of what an 8 year old should be doing. When he was 9 years old a severe winter storm was predicted to slam Idaho with nearly 3 feet of snow and temperatures that could reach -15 below zero. He viewed this as the perfect opportunity to test his survival skills that he had been practicing every day after school. His mother had let him spend numerous nights in the mountains by himself but never under such life threatening conditions. With the help of his father, he was able to persuade his mother to let him test his skills by camping overnight in the storm, high up in the mountains behind their house. This experience changed Jeff forever. From that moment on he continued to push the limits of human survival in the outdoors and was always on the lookout for a new challenge.
As Jeff got older he began to further his expertise in mountaineering and rock climbing. By his late teens and early twenties he had already summited many of the highest peaks in the Northwest United States. It was at this point that he began to further his survival knowledge by mastering other environments. Jeff took survival trips to the Mojave Desert, the Oregon Coast, and Northern Montana. To date, he has yet to find an environment that he could not overcome with his primitive survival skills. But he plans to keep searching and to keep pushing the limits of what others say is "impossible".
Facebook: https://www.facebook.com/zauschjeff
Twitter: @jeff_zausch