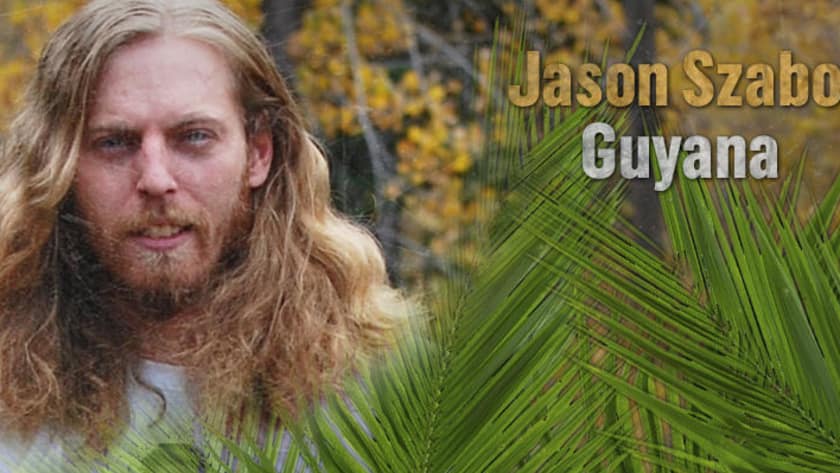 Age: 31 years old
Occupation: Screenwriter/Actor
Current Residence: Denver, CO
Relationship Status: Single
Survival Skills: Primitive skills, fire, fishing, trapping, shelter-making

Jason Szabo was born in Sanford, FL, at age 11 he moved to Baxter, MN where he lived throughout high school. Jason later moved to Minneapolis for seven years, where he discovered that his career path did not suit him. He made the decision to then move to Denver, CO. He now resides as an avid outdoorsman, hiking and camping at any opportunity. He enjoys fishing and catching fresh trout for dinner.
Jason is looking forward to the Naked and Afraid challenge because it is something he has always wanted to do. He wants to experience life to its fullest, and prove to himself and family that survival is an imminent part of life. He is also taking on the 21-day challenge to honor his Grandfather who passed away; he will be using the valuable information he taught him as a child.
Jason is excited to complete Naked and Afraid, as he has many people rooting for him. He hopes to hunt, feast, survive, and be the first contestant to maintain his weight.