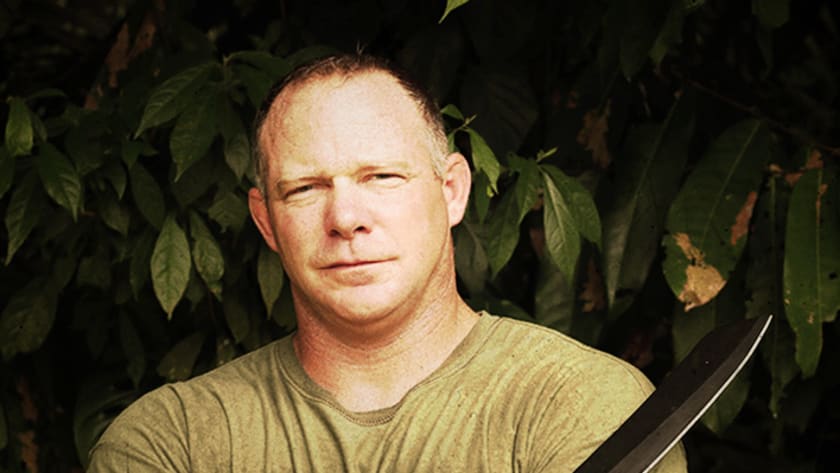 Jason Gassaway lives with his wife Kelly and three kids, Kody, Hunter, and Nyah, in Palo Cedro, California. He is a retired Law Enforcement Sergeant and the co-founder/a Pro Staff member of Impact Insanity Outdoors, a hunting team that does social media and filming. He was taught survival skills at a young age by his dad and his grandfather. Growing up, his family didn't have a lot of money. They relied on hunting and trapping as a means to provide food. Jason was taught to trap at the young age of five. He ran trap lines for coyotes and bobcats as a way to earn money for his family. When he wasn't trapping he was in the woods hunting and fishing. His family has a long history of logging and construction which taught Jason to build shelter and work hard in order to succeed and survive in the outdoors.
Jason was a member of a SWAT Team and eventually became the SWAT Team Leader. While on the SWAT Team he also worked as a Breacher, K9 Officer, and defensive tactics instructor. He was recognized by America's Most Wanted as an All Star Responder in 2009 for his involvement with a bank robbery in which he was able to put an end to the siege. He has worked as an undercover officer, patrol deputy, resident deputy and was eventually promoted to Sergeant prior to retiring. He was named Deputy of the year in 2005. He is known for being a no-nonsense guy. His big personality and big physique can sometimes intimidate people, but what people don't know is he likes to watch "Chick Flicks" and frequently can be seen tearing up while watching them. He has a soft spot for children and loves to help people when he can. His tough exterior can't hide the big-hearted, emotional guy he is!
Jason is very excited for his challenge on Naked and Afraid. He is looking forward to working as a team and using his skills to help him and his partner get through the challenge! He isn't concerned about the mental part, but is worried about the physical. Eating nearly 6000 calories a day as part of his workout routine, he knows he will have to find a good source of food and fast. The most concerning for him is being away from his family with no contact for so long. He hopes his mental toughness will get him through the challenge. Jason will give it everything he has and won't tap!