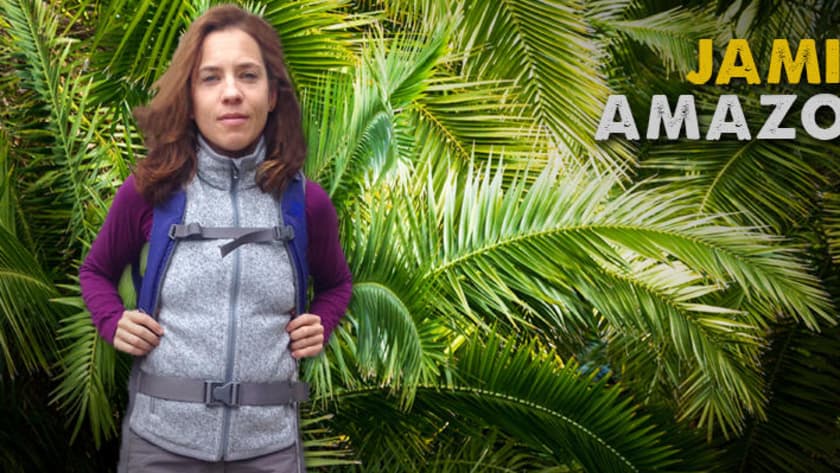 Age:
36 years old
Occupation:
Teacher
Current Residence:
Tucson, Arizona
Relationship Status:
Single
Survival Skills:
Bow drill, Snow shelters, Desert plant identification
Jamie grew up in Maryland, embracing nature through the meandering trails from her backyard. She was a Girl Scout and one of her best friends an Eagle Scout, with adventure always calling. This included activities such as backpacking, whitewater canoeing, and rock climbing. She was an exchange student in Costa Rica, which gave her an interest in travel she has to this day. After college she became a primitive survival skill instructor for troubled youth, taking 60-day trips in the back country.
Jamie says she has a real partner in survival: her dog, Sienna. She loves to be in the mountains with her dog, running, surfing, exercising at home, and making smoothies. She teaches a citizenship class to help students pass the U.S. Citizenship test. She has called Canada, Australia, and Spain home for periods of time, but the desert always calls her back. Jamie is currently single, but one of her biggest goals is to have a child. She calls that the ultimate adventure.
Twitter
:
@jamieruns626
Instagram
:
@azrunnerjamie