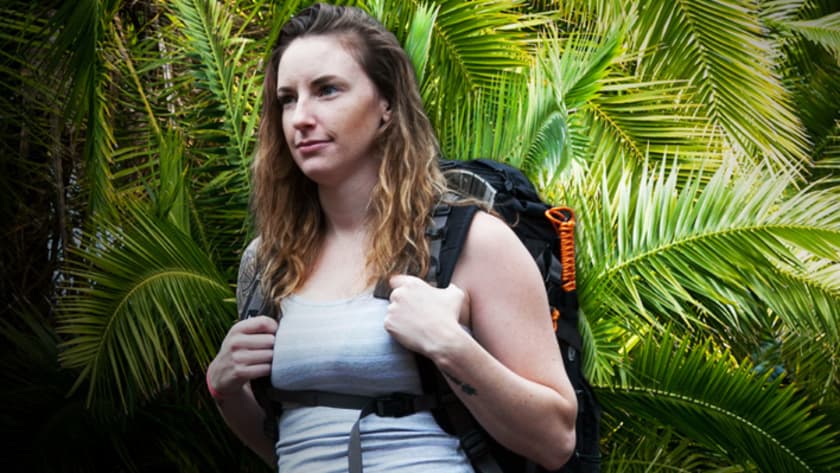 Age:
23 years old
Occupation:
Rental Agent, Climbing Gym Instructor
Current Residence:
Fayetteville, North Carolina
Relationship Status:
In A Relationship
Survival Skills:
Shelter Building, Forest/Plant Identification, Trapping, Hunting
Holly is from Wasilla and she grew up hiking, climbing and rafting all around Alaska. She became interested in survival at a young age. She grew up participating in an outdoor adventures program and started learning how imperative survival skills are especially in the bush. She learned how to identify plant and animals that could be harmful or beneficial to living off the land. She also learned to build shelters in both an arctic and vegetative environment and how to trap and hunt.
Holly is an avid outdoors person. She loves camping and going out to see what she can achieve based off of her knowledge and surroundings. Knowing how to survive primitively matters to her because it gives a sense of how much we take for granted. Water coming out of a faucet is a huge deal, but most people do not even think twice about it. Being able to support herself and a partner on just knowledge and surrounding resources is an incredible thing to be proud of.
Holly is an avid rock climber; she was once ranked at the national level. She is currently pursuing a career of being a police officer. She will be attending the academy this October, which is starting a very different challenge. Her personal life is pretty laid back; if she is not working she is climbing at the rock gym where she coaches.
In this challenge, Holly looks forward to seeing what she is made of, and how she interacts with both the environment as well as her partner. She is also really stoked to be in Africa, getting to go into a harsh environment is intimidating, but also exciting.