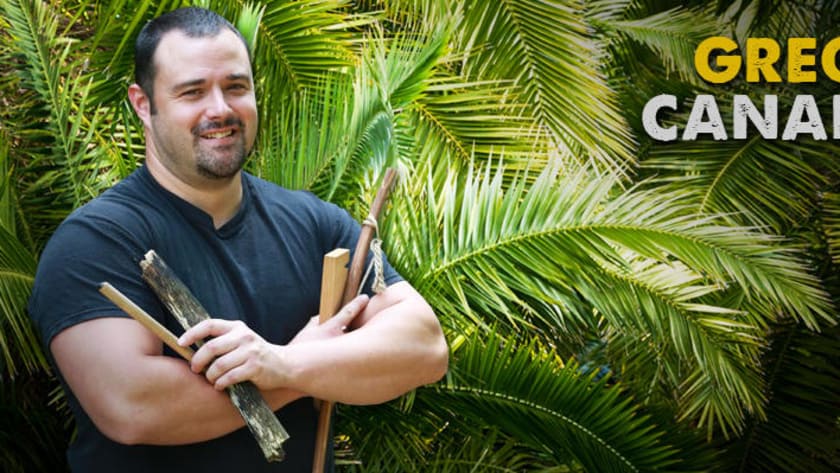 Age:
35 years old
Occupation:
Electronic Warfare Specialist
Current Residence:
Pleasant View, Tennessee
Relationship Status:
Married
Survival Skills:
Shelter Building, Primitive Fire, Hunting
Greg's interest in the outdoors and survival started in his youth, from camping and hunting with his parents and grandparents starting when he was five years old. He grew up spending most of his time camping and hunting, when he was not playing sports or in school. He enjoyed living in the wilderness with as little as possible. That is when he learned the necessity of building a fire and being able to do it with whatever is around.
Greg joined the Army when he was 19 years old, adding to his survival skills and enjoyed living out in the wilderness by primitive means for long periods of time. While living in Alaska, he learned the need for a good shelter and the best ways to build them. He continued to enhance his skills by attending military training (Jungle Warfare, Arctic Warfare, Ranger School, Special Forces training and SERE school.)
During his time in the military he deployed to six of the seven continents and sixty-three different countries. In each location he learned more about living in different environments and the best ways to do so. From the desert environments of Iraq, interior Australia and Niger; to the mountains of Afghanistan; the jungles of the Philippines, Malaysia, Australia and Argentina; the Arctic of Alaska and Finland; and the temperate/evergreen forests of Tennessee, Virginia, and Vancouver (Canada).
Greg is looking forward to proving to himself that he is still capable of doing anything he puts his mind to. He says that after retiring from the military, people are starting to make him feel as though he is slipping, getting old. This challenge will prove to him that he is still just as capable now as he was ten years ago. He is also looking forward to showing his primitive skills and ability to survive to everyone that doubts him.