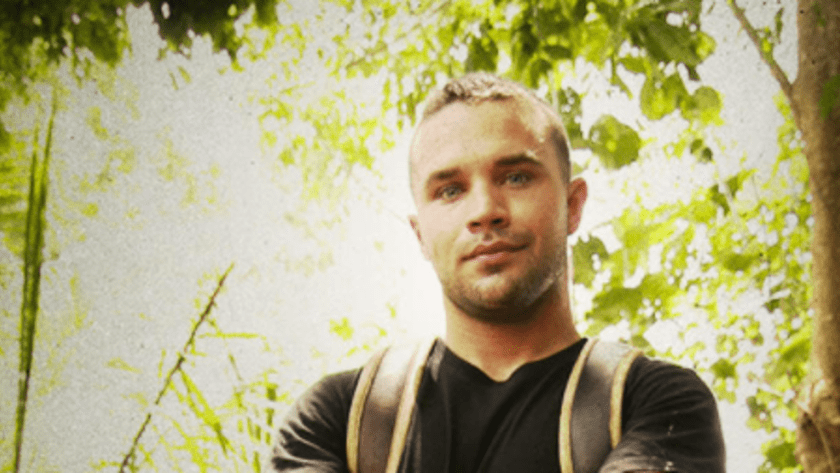 Geoff's passion for wilderness began at the early age of four, when he began traveling to northwest Ontario with his grandparents on a yearly fishing trip. Since then, his love for wild things has only become stronger. Growing up, he played sports where he could fuel his competitive nature, especially with hockey. During his junior year, however, he developed a tumor in his right leg which ended his aspirations as a hockey player.
Yearning for adventure and adrenaline, Geoff joined the Marine Corps shortly after graduating high school, where he served four years. When his service was over, he moved back to Wisconsin, and a little over a year later his curiosity for survival skills took him to a primitive living school in the Cascade Mountains. He was introduced to primitive survival skills and a new way of looking at the natural world. His spiritual relationship with the earth grew and he discovered his passion for educating children. Today, Geoff attends school on the shore of Lake Superior where paddling, fishing, hunting, and camping opportunities are endless- he's proud to have made his own canoe paddles that he takes on his adventures. His main goal is to introduce outdoor activities to at-risk youth and children with mental health challenges, helping them overcome both current and future life challenges.
Geoff became interested in survival because he realizes that nothing is guaranteed in our future, and we may soon need forgotten skills. He likes the idea of being able to survive with limited modern equipment and resources, which brings him peace. He's excited to attempt to survive in a jungle that is completely foreign to him, where exotic wildlife and deadly animals roam. His biggest concern is the thickness of the Darien jungle and being bit by a poisonous snake.