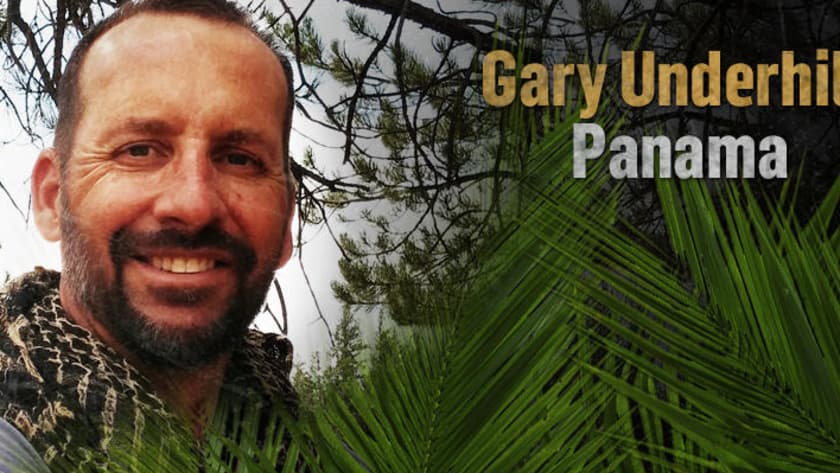 Age:
52 years old
Occupation:
Tactical/Defensive Firearms Instructor
Current Residence:
Reno, Nevada
Relationship Status:
Married
Survival Skills:
Primitive shelter building, back country and desert backpacking and camping, desert survival trained, water purification
Gary has had a love for and fascination with the outdoors since he was a child growing up in the Sonoran Desert of Arizona. As a boy scout, Gary learned winter survival skills in the mountains of Northern Arizona, learning how to obtain food and build snow shelters. His first real-world introduction to outdoor survival training and learning how to obtain and purify water in the desert came as a 13 year old boy in the 8th grade when his teacher - an imposing, mountainous figure of a Catholic nun - took his class on a field trip to the desert outside Phoenix to learn how to build primitive shade shelters and solar water stills. Gary was hooked and from that point forward, spent as much time as he could hiking, four wheeling, and backpacking in the deserts and Superstition Mountains of Southwestern Arizona.
Gary was a Police Officer in Phoenix, Arizona and a Deputy Sheriff in Carson City, Nevada, where he retired in 2012 after twenty six years in law enforcement. As a military reservist, Gary deployed to Egypt in 1999, as well as Afghanistan in 2001 and again to Iraq in 2009 where he served as both a gun truck commander and machine gunner on convoy escort duty. Gary's years in the military and on the street as a police officer have toughened him both mentally and physically. Gary has often said that surviving several life or death struggles has a way of putting all of life's other challenges into perspective!
Now retired and married with 7 children, Gary lives in the high mountain deserts of Northern Nevada and spends his spare time hiking and backpacking in and around the Sierra Mountains. When not hiking or taking his kids to school, baseball, softball, karate, singing and dance lessons, Gary owns his own business and is now a private sector and law enforcement defensive and tactical firearms instructor, passing on almost 30 years of street experience and defensive firearms skills to soccer moms, concerned, like-minded citizens and young police officers alike.
Gary knows that we live in dangerous and uncertain times, and believes that even basic survival skills are a necessity in today's world. Whether natural disaster, economic collapse or worse, knowing not just how to live, but survive off the grid is becoming more and more of a needed skill. Gary just hopes we never have to find out!
Gary's Christian faith is at the center of everything that he does and Gary is looking forward to the gift of this adventure, knowing that whatever the outcome, God will have his hand on it!