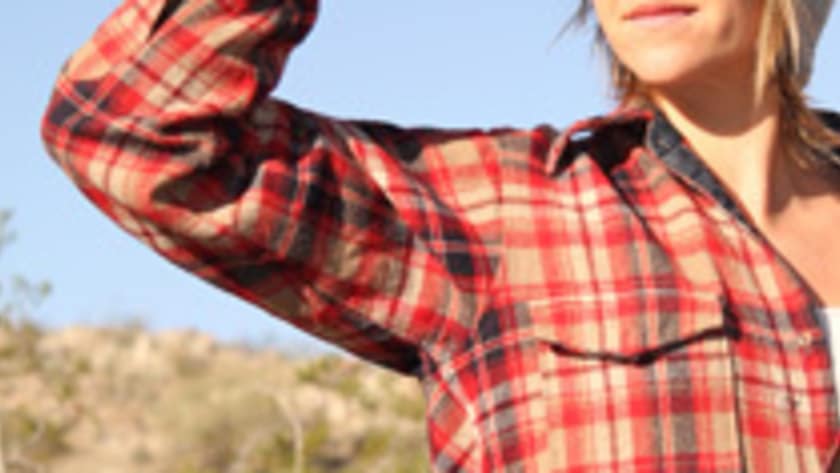 Age: 33
Occupation: Tattoo Artist, Nonprofit Entrepreneur, Guide and Outdoor Educator
Residence: Flagstaff, AZ
Relationship Status: Single
Skills: Primitive Pottery, Brain-tanning, Leatherworking, Cordage & Fibers, Basketry, Edible & Medicinal Plants, Animal Tracking, Shelter Building, Friction Fire Making, Experiential Outdoor Education
Eva Rupert grew up roaming through the unglamorous and forgotten tracts of woodland found in the thickening sprawl of suburban New England. She learned at an early age to experience beauty and wilderness in even the most unlikely of areas and she spent her childhood building forts, skinning roadkill, and climbing trees. With her innate passion for adventure, Eva took to traveling as a teenager. Though she was raised in the northeast, her road-tripping, bus-hopping, motorcycling, and hitchhiking soon found her returning time and time again to the desert southwest where she now makes her home.
Eva's passion for primitive skills and survival comes from a powerful connection with the natural world and a desire for ultimate self-reliance. In her early twenties, having discovered rock-climbing, kayaking, and other adventure sports, she soon started wondering what the wilderness would be like without down-fill sleeping bags, waterproof nylon tents, and all the other technology we use to insulate ourselves from nature. No sooner did she start asking the questions, than teachers and answers began to appear. Her first lessons in animal tracking and friction fire building were a re-awakening and stirred a new passion for learning ancestral skills and deepening her connection to aboriginal knowledge.
With all the amazing teachers who have helped her to become a skilled hide-tanner, primitive potter, and well-rounded outdoorswoman, the best teacher is always experience. Eva is a firm believer in practicing what you preach and seeks to live fully with the skills she has amassed. She spends much of her time in the high deserts of the southwest, gathering plants for wildcrafting, climbing the Utah sandstone, tracking coyotes and javelinas, and continuing to hone her skills as a survivalist.
As a self-proclaimed renaissance woman, having a wildly diverse skill-set is the cornerstone of Eva's persona. Entrepreneurship and the sharing of knowledge is of utmost importance to her. Her passion for teaching has led her to develop several primitive and survival skill programs dedicated to empowering individuals through outdoor education. She is a licensed art teacher and currently makes her living working as a tattoo artist. Eva is an amateur mechanic and a vintage motorcycle enthusiast. She founded and currently co-directs two different non-profit initiatives: Four Directions Journeys, which focuses on holistic outdoor empowerment for women, and Tiny Bikes: Big Change, which uses motorcycle adventure rides to raise money for charity.
Facebook: www.facebook.com/evalynnerupert
Twitter: @eva_rupert
Instagram: augusteva