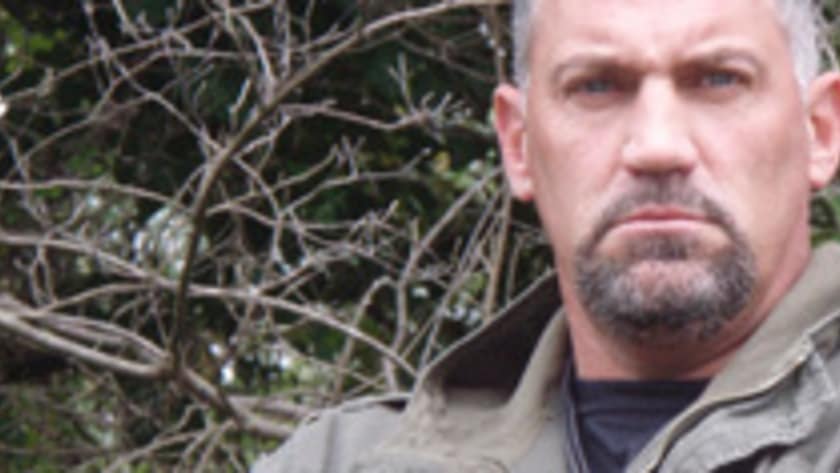 Age: 48
Current residence: North Carolina
Occupation: Government Contractor; Extreme Survivalist; Adventurer; Military Expert; Retired Army Combat Vet
Relationship status: Married
Skills: Leadership, tracking, trapping, water procurement, building shelter, primitive weapons, navigation, self-reliance.
EJ grew up in North Jersey outside NYC in tough Italian neighborhoods. He spent most weekends escaping to the outdoors to go camping, hunting, trapping, hiking, rafting, and rock climbing. His interest in survival began here. EJ also faced another kind of survival situation - childhood bullying - which became his inspiration to bulk up by lifting weights, learning to box and training in other self-defense disciplines to better defend himself.
EJ joined the US Army at age 19 and served 25 years. This is where he learned to better hone his outdoor and survival skills. He attended Ranger School and got his first taste of formal survival training. In 1996, EJ attended Army Survival School and a Tracking Course, thus launching EJ into a self-study and obsession with learning all aspects of survival. EJ is highly decorated and a combat veteran of the 1991 Gulf War and OIF. EJ retired at the rank of Sergeant Major/E-9.
EJ is currently retired in North Carolina with his wife and two kids, but he doesn't anticipate slowing down anytime soon. He works as a Government Contractor teaching survival skills, has started motivational speaking, is writing several books, and will opening up his own survival school later this year. He spends his free time enjoying his family, getting outdoors, and expanding his survival knowledge and skills. You will just as likely catch him hiking a mountain or surfing in Hawaii, as you will see him drinking beer and watching a football game or MMA fight on his favorite bar stool.
EJ prides himself on being one tough old SOB with the tenacity, fortitude, will power, and determination to be dropped anywhere in the world with nothing and come out on top! EJ also believes that if he is with other people, that he can lead them there as well – unscathed! You can also hear EJ from miles away screaming to the heavens with his battle cries!
EJ is known for his hardened and tough exterior as well as for being a "Man's Man," but has compassion for his fellow man, passion for life, and a huge heart. EJ is working with "Broken Bones, Shattered Dreams," an Anti-Bullying Awareness Campaign, volunteers with the Wounded Warrior Project and the USO, and is also raising money through charity to fight cancer. He is also always looking for his next adventure and challenge. EJ says he stands ready at any moment to leap into action on a minute's notice, whether it's a survival situation, helping a stranger in need, or reacting to a crisis. EJ lives and breathes his motto "Tua Sponte Superstes", which means to "Survive By Your Own Will"
Learn more about EJ at the links below:
Website: www.ejsnyder.com
Twitter: @ejsnyder333
Facebook Fan Page: https://www.facebook.com/EJSkullcrusherSnyder
Charity: http://www.realityrally.com/index.php/reality-stars/2014-reality-star-fundraising/9-reality-stars/422-e-j-snyder
Anti-Bullying Awareness Campaign: https://www.facebook.com/BrokenBonesShatteredDreams