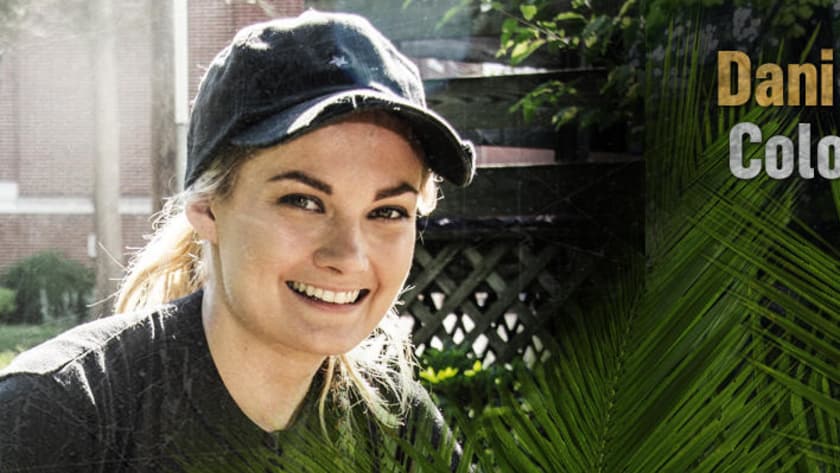 Age:
25 years old
Occupation:
Student, Rock Climbing Instructor, Wilderness-EMT, Search and Rescue
Current Residence:
New Jersey
Relationship Status:
Single
Survival Skills:
Building shelter, cordage, weaving, wilderness medicine, water purification, plant identification, tracking, navigation, environment adaptation, minimalist living
Born in Philadelphia, PA and raised in South Jersey, Dani would accompany and learn from her father on many camping trips, hiking trips, and backpacking trips across the east coast, all from a very young age. This fueled her desire to learn and study wilderness skills. She never seeks to be an "expert" on anything, but looks at the mind as a sponge that shall constantly soak up new knowledge. She believes that the greatest survival tool is good health and a good mind.
Dani has been strictly vegetarian since age 3. She is strongly against animal abuse. Coming from a family of hunters, Dani supports those who respect the animal that is killed and makes use out of every part of that animal in exchange for taking its life. This challenge will greatly test her mental ability to put her mind over matter.
Dani is currently living in Medford, NJ with her Greater Swiss Mountain Dog, Xena. Dani and Xena volunteer their time to Greater Philadelphia Search and Rescue to search and locate missing people. Her other passion is rock climbing and she enjoys introducing others to the sport.
Dani is highly self-motivated and has the determination to take on any challenge that is presented to her. The support from family and friends has inspired her to follow her dreams by truly living life for what it is and take nothing for granted.
After completing her last semester of college, Dani plans to drive across country with no set plans other than to follow the wind and look for adventure, good music, and good climbing spots. She views every day as a learning experience. The only impossible journey is the one you never begin.

Facebook: Facebook.com/xDaniBeau
Twitter: @daniBeauDrill
Instagram: xDaniBeau
Website: https://www.danibeau.com