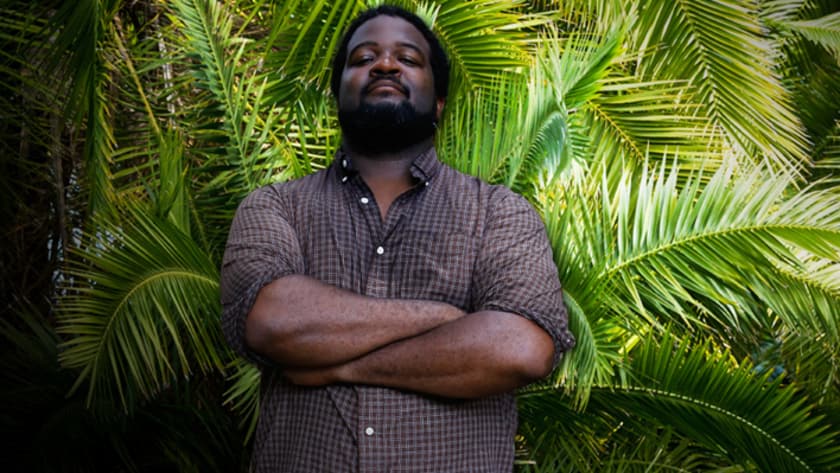 Age:
35 years old
Occupation:
Survival Instructor and Naturalist
Current Residence:
No permanent residence
Relationship Status:
Single
Survival Skills:
Shelter Building, Friction Fire, Tracking, Trapping
Clarence's survival skills began at a very young age, in the streets of Baltimore with his three brothers. Violence and crime posed an enormous challenge to navigating in a safe and respectful manner... resulting in Clarence being held at gunpoint a horrible 14 times. This terrifying reality persuaded him to focus on hard work and perseverance inside closed doors as a road for escape. He studied and taught computer science and business management for years.
Clarence spent his time off backpacking on the Appalachian Trail, attempting to hide out from the hustle and bustle of city life. In 2006 he quit his office life completely. After surviving a sailboat crash in a tropical storm on his way to Brazil, getting robbed in Juarez, Mexico, and getting lost in the desert in Southern California, Clarence knew his survival skills were not where he wanted them to be.
After spending several months homeless on the streets of San Diego and in the redwood forests of Northern California, Clarence found a job in Montana where he met Laura Zerra (another Naked And Afraid survivalist). Laura assured Clarence that with his experience, he would be great at teaching inner city youth about the outdoors at a wilderness school in Connecticut. After 3 years doing just that, Clarence continued to explore his skill set. He spent years blacksmithing in upstate New York, sailing in MD on the Chesapeake Bay, Mountain climbing in Colorado, and traveling to west Africa (Ghana) and the Caribbean (St. Croix).
Today Clarence teaches survival and ecology in Upstate NY, while visiting family and friends in Baltimore as often as he can. Clarence's passion for educating himself and others has allowed him to gather the life experience and knowledge needed to handle almost anything life throws at him with passion and grace. He is motivated by knowing that everyone will die one day but not everyone truly lives life to the fullest. Clarence looks forward to his next challenge and is anxious to uncover what he will learn from it.