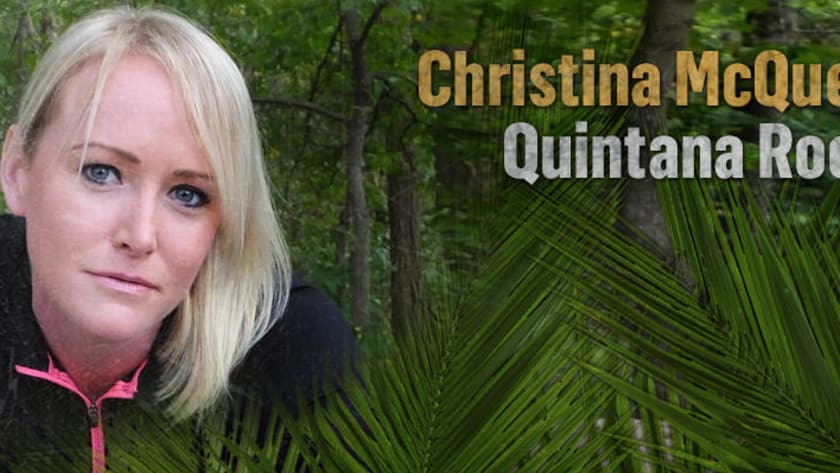 Age:
38 years old
Occupation:
Ballroom dance instructor and paralegal
Current Residence:
Louisville, Kentucky
Relationship Status:
Single (loving every minute of it)
Survival Skills:
Hunting, Fishing, Building Shelter

Christina McQueen is from East Bernstadt, Kentucky. She became interested in survival skills at a very young age - surviving was the way of life where she lived. Growing up in eastern Kentucky with no running water, no electricity, and very little money, she learned fishing and hunting with her father for food. Christina was always in the woods regardless of snow, rain, or sunshine. Christina would build shelters and forts in the woods, catch crawdads in the stream, track animals, and navigate to new areas frequently.
The survival skills Christina has acquired have helped her through the toughest of situations. Christina knows that the most important survival skill one can possess is not giving up.
Christina's hobbies include golfing, learning to fly airplanes, playing basketball, art, riding horses, paintball, hiking, camping, snow skiing, water skiing, and riding ATV's. She played basketball for 11 years and won the Ms. Kentucky Teen All American when she was 16. Christina is very adventurous, spontaneous, and will try or do anything once.
She has a grand sense of humor even in the most negative of fearful situations. Christina is very open minded and accepts all with open arms. No matter how difficult this challenge may be, she is looking forward to it to prove to herself that she can overcome any situation.