Chalese Meyer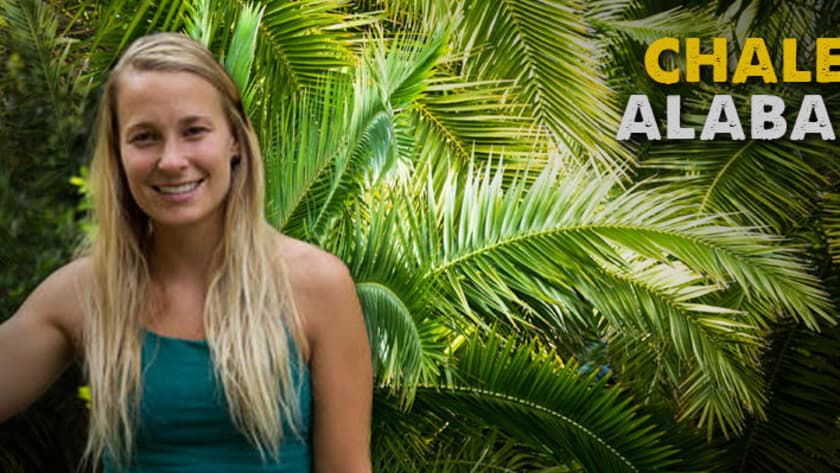 Age:
26 years old
Occupation:
Recreational Therapist and Nanny
Current Residence:
Salt Lake City, UT
Relationship Status:
In A Relationship
Survival Skills:
Fire Building, Foraging, Shelter Building, Certified Wilderness First Responder

Chalese was born and raised in Utah and brought up in the LDS religion. Her family's activities growing up revolved around the outdoors; hiking, camping, and fishing. She was a bit of a tom boy growing up and loved to be outside all the time; playing sports throughout her school years.
Chalese found love with her best friend, however prior to the Naked And Afraid challenge very few, including her father, knew about her sexuality.
She and her girlfriend are avid skiers and snowboarders, marathon runners, hikers, bikers, fishers, climbers, backpackers, campers, world travelers, and all around outdoor enthusiasts.
She currently works with behavioral youth in a treatment center and gets the privilege to use recreation as a form of therapy. She teaches them life lessons through fly fishing, rafting, climbing, equine therapy, as well as challenge and group activities. Her whole life she has worked with youth and she will be going on to get her Masters in social work to become a licensed counselor.
When Naked And Afraid is over, Chalese wants to be proud of the experience and hopefully learn and grow as a person; especially with her partner. She hopes this will change her for the better, take on a new perspective of life, add to her rad experiences, and make a life long friend along the way. This challenge is only the beginning for her.
Facebook:
facebook.com/chalese.meyer
Instagram:
@chalese