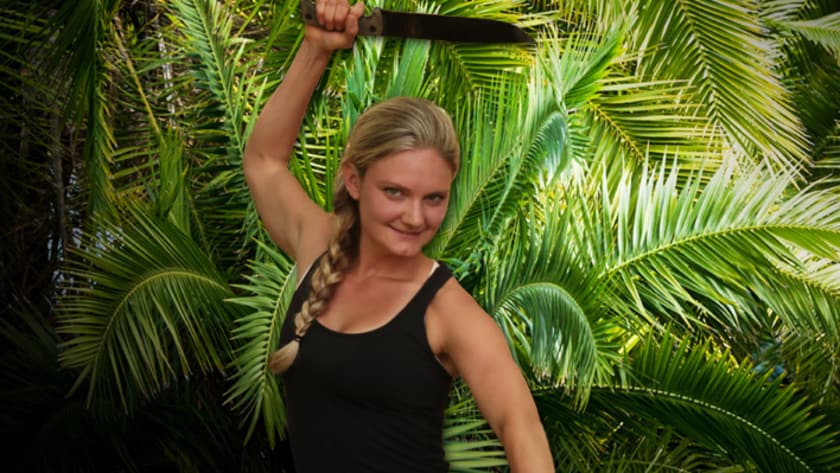 Age:
30 years old
Occupation:
Real Estate Agent
Current Residence:
Denver, Colorado
Relationship Status:
Single
Survival Skills:
Shelter Building, Hunting and Gathering, Crafting Tools and Weapons, Navigation, Trapping, and Plant Identification
Bree has always been fascinated by the outdoors and wilderness. From a young age she was always exploring the mountains of Colorado and the world. She has even been to the North Pole on an expedition at the age of 13 and went in her bikini! Her passion for survival took on a whole new meaning and seriousness at the age of 25 when she went through a rough patch in her life. She turned to the wilderness and survival for serenity. All through elementary, middle and high school the school system taught their students outdoor education. Her father, an avid adventurer himself, took her family around the world exploring new and exotic places and experiences. This taught her a love for adventure, challenges, and the freedom that the outdoors provided.
Bree uses survival in her everyday life by choosing activities surrounded by the outdoors. Knowing how to survive on your own has been a large part of making Bree the strong and independent woman she is today. She finds comfort in knowing that if anything where to happen she can provide for herself. She spends her free time skiing, hiking, camping, biking, traveling, rock climbing, exploring, and adventuring.
Bree has a very close connection with her family. Her dad, mom, and older sister are her number one supporters in life. She has always had a strong work ethic in both her professional and personal life. Bree is the type of person that thrives off the excitement of a challenge. Without challenges in her life, life becomes boring.
Bree has a passion for life and adventure. She lives by the rule, you get more with honey than you do with vinegar. She loves meeting new and interesting people and finds hearing about other people's life stories incredible.
Bree views survival as a means of life. Survival can take on many forms in life. Survival encompasses all types of challenges emotionally, mentally, and physically. Bree is currently awaiting her next challenge and adventure!