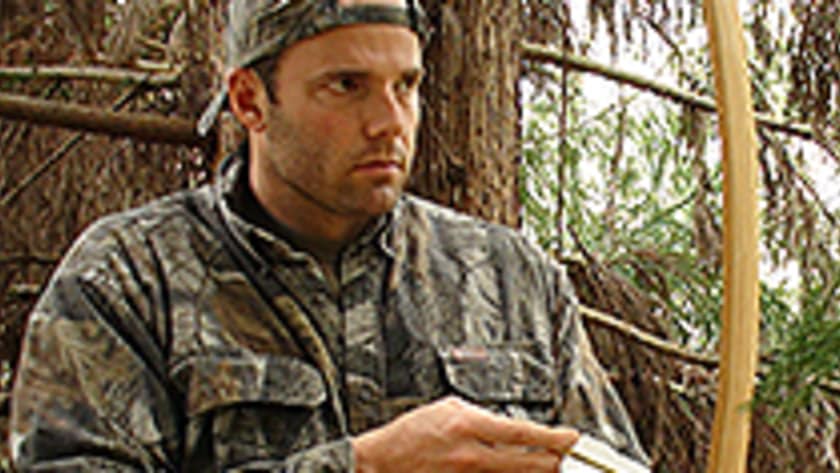 Age: 39
Current residence: Georgia
Occupation: Freelance writer
Relationship status: In a relationship
Skills: Primitive weaponry, hunting, sourcing water
Billy is as skilled with a bow and arrow as some are with a gun.
He was introduced to the wilderness in his youth, going deer hunting with his father and brothers every year. A childhood discovery of an arrowhead lead to a fascination with Native American history, survival techniques and weaponry.
From then on Billy began learning and mastering a myriad of survival skills. He hunts with only his primitive bow and arrow and is skilled at remaining undetected at close range.
He began writing about primitive hunting in 2001 and in 2009 he started a YouTube channel under the name Primitive Pathways. His success and popularity on YouTube spawned his own website: www.primitivepathways.com.
In 2012, after 4 ½ years of filming, Billy released Primitive Instinct Vol. 1, an entirely self-filmed DVD showing primitive archery gear used in real hunting scenarios. He has worked as a survival skills instructor for troubled youth in Oregon, taught for Dave Canterbury, and demonstrated primitive skills at outdoor/hunting expos and college anthropology classes.
Billy attributes his success to his parents, Karla and Bill, who encouraged him to follow his passion in the outdoors.