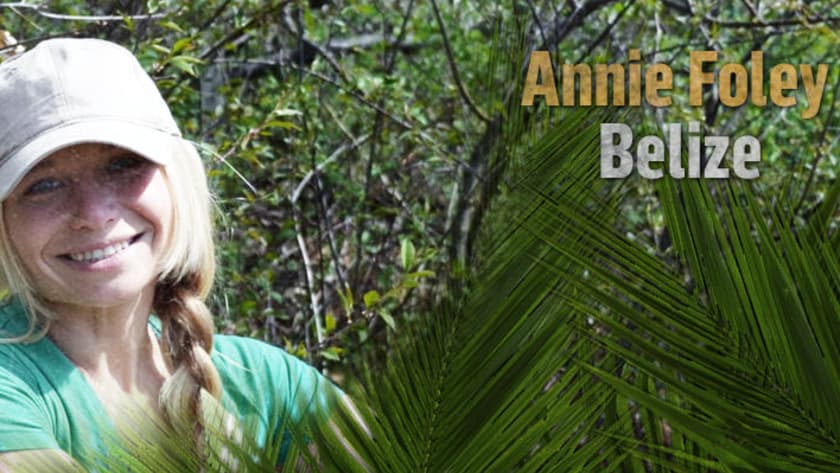 Age:
38 years old
Occupation:
Mother and wife, Farmer, Photographer
Current Residence:
Essex, Illinois
Relationship Status:
Married
Survival Skills:
Shelter, Spear fishing, Wild edibles, Flint fire
Annie is a mother of four, a farmer's wife, and photographer who currently lives in Essex, Illinois, but is truly from a little bit of everywhere. Growing up, her family moved a lot, from once to twice a year. Moving so much in life, the only thing that stayed familiar and felt like home was being in the outdoors. She found comfort in the open air and under the stars. As a child, her grandfather also loved the outdoors. He taught her about wild edibles, and that knowledge of the world around her is power. She and her four brothers basically lived outdoors. Building shelter, starting flint fires, eating wild plants and spearing fish out of the creeks was all a part of her childhood.
As an adult, Annie has found a passion in being healthy, active, and knowing about the natural world around her. She has found it very empowering to know how to survive on a primitive level, and being comfortable in the most uncomfortable situations. She believes it is amazing how much you learn about yourself when surviving: how you can overcome fears and to never take for granted all the things we have in this amazing world.
In the last year and a half, Annie has had a new fire lit in her: it has been 18 months of doing what she couldn't do. A fear of heights and the determination of overcoming it has lead her to newfound loves: skydiving, rock climbing and hiking the Grand Canyon. Her fear of water faced with new adventures on her paddle board and in her kayak. The fear of not being strong enough physically or mentally was proven wrong by running ten miles and biking 125 miles even though her mind would want to give up and the pain would be overwhelming. In the end her mind wouldn't quit and her body could carry on. Knowing that life goes by fast within a blink of an eye, she has turned her fear of forgetting into a living of photographs. Within that she freezes moments, memories, and time in pictures.
Annie wants to be humbled by this experience. She feels we all take the luxuries of life for granted and become lost in a world with way too many materialistic attachments: we want everything simple and lose true value in what we have because it comes so easily. She wants to see that her mind and body are capable of enduring discomforts of not only no luxuries, but by not having the bare necessities.