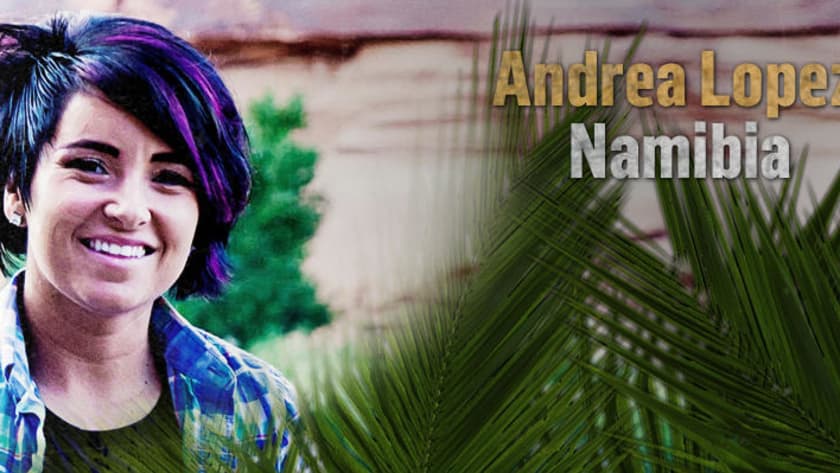 Age:
29 years old
Occupation:
Personal Trainer
Current Residence:
Moab, Utah
Survival Skills:
Hunting, Fishing, Camping, Shelter Construction, Water Purification, Bow Drill, Cordage, Weaving, Snare Construction, Certified EMT, Combat/Tactical Survival
Andrea was born and raised in the small, outdoorsy town of Moab, Utah. Moab is home to several of Utah's most diverse National Parks and also hosts the LaSal National Forest and the mighty Colorado River. With such a breathtaking beauty in her backyard, Andrea's love for the outdoors was more than just a hobby, it was a way of life. Family camping, hunting, and fishing trips are some of Andrea's most cherished childhood memories.
Andrea began honing her hunting and scouting skills in her early teens and loved being considered "one of the boys" hunting alongside her dad, her brother, and her uncles. Andrea shot her first buck at age 12.
Andrea was passionate about athletics and played sports all through her high school years. She was an All-State athlete in both basketball and softball. Andrea was also an All-American cheerleader and received a full ride scholarship to cheer at the College of Southern Idaho.
Andrea has always been passionate about helping others. While studying abroad, she came to the realization that she wanted to make a career out of serving others. Andrea set her sights on becoming a police officer. Due to her small stature, she was unsure as to whether she could accomplish her dream. Determined to not let anything stand in her way, Andrea hit the gym to increase her strength and began working towards her Bachelor's Degree in Criminology. In 2007, Andrea successfully graduated from the Police Academy as President of her class. She then served her community for two years as a patrol officer for the Moab City Police Department before serving with the Layton City Police Department for an additional two years. Andrea was then promoted to Detective and trained as the Hostage Negotiator for the Layton Police Department.
After 5 years in law enforcement, Andrea felt like it was time for her to change gears. In 2012, Andrea returned to her hometown of Moab to be closer to her family. She currently works as a personal trainer at South Town Gym. She says that her love of fitness and her passion for helping others has created the perfect cocktail for success.
In her free time, Andrea loves to longboard. She loves Ellen and the Ninja Turtles. She is secretly afraid of birds. Andrea's family is the most important thing in her life and she believes that life's most precious gifts cannot be bought. Her next dream is to travel to each of the new seven wonders of the world.
Andrea is looking forward to putting her mental strength to the test. She's passionate about everything she puts her mind to and hopes that her love of nature, hard work ethic, and unbreakable spirit help pull her through this challenge.