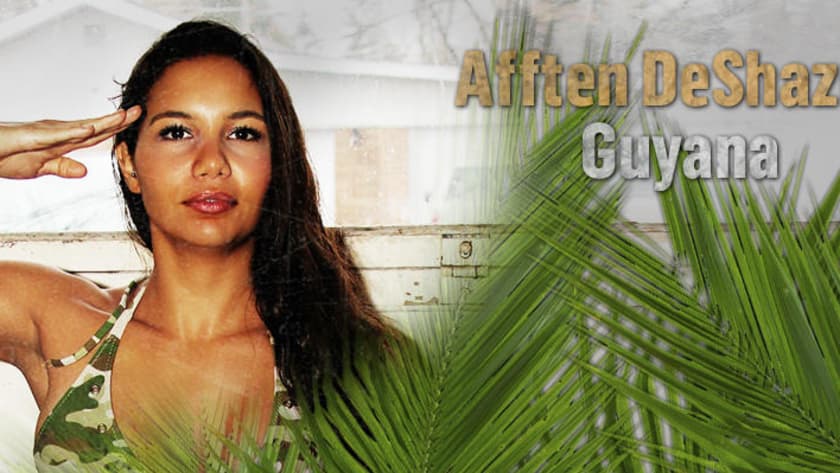 Age:
27 years old
Occupation:
Former medical assistant
Current Residence:
Chicago, Illinois
Relationship Status:
Married
Survival Skills:
Fire Building, Shelter Building, Trapping, Land Navigation, Berry Knowledge
Being raised on a 40-acre horse farm in Indiana, Afften's love of nature and animals started young. She has a "one with Earth" attitude that was triggered by always being outdoors with plenty of space. Having a real Native American Mound in her backyard woods, she often found arrowheads which sparked her interest in learning about primitive survival skills. She set out in search of this knowledge, and with her granddad's help she learned land navigation, trapping, tracking and hunting. All of which was important for the many acres of land that she lived on.
As Afften got older, she grew more into being prepared for crisis situations, so she learned fire and shelter building, which she still uses when she goes on adventures. She has a theory about life: that everything is done in a box. Living, driving, talking, working, and some even being buried in a box. Knowledge of primitive learning skills is very important to her, as it makes her feel closer to Earth and being more human.
Afften loves being outside with her family as much as possible. She also enjoys all sports, with boxing, hiking and biking as some of her favorites. Having a medical background, eating healthy and staying active is always on her list. When being asked what she looks forward to most about the challenge, she replied, "Being out in nature and getting out of the f*cking box!"
Facebook:
https://www.facebook.com/Afften

Twitter:
@Afften