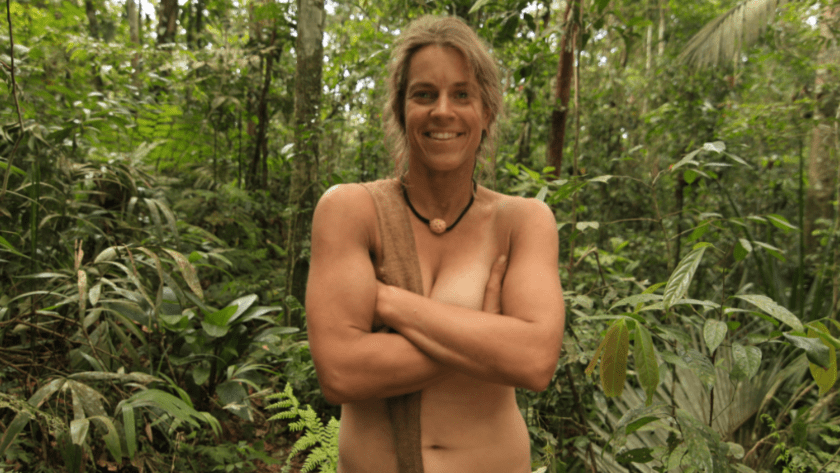 Naked And Afraid Challenge Location:
Trinidad
Shannon is composed mainly of three elements. 1) The individuals to whom she was given, 2) The individuals to whom she was chosen, and 3) Silica, bonded rock hard.
A single word to best describe her is 'real'. That word can be used a few different ways. As a noun, she is real-no bullsh*t. As an intensifier, the word may well describe the fire of her personality. Ex. Real crazy. Or even as a sexually based composite. For real, she was allegedly conceived in a hate-f***, and that is why she is the way she is.
Born of gypsy blood, there has rarely been a moment in her life that she hasn't been exploring. Raised on the rural shores of Lake Erie, childhood adventures were abundant. Sunny days were spent foraging berries and wild asparagus, gathering grapes and hickory nuts, fishing lakes and ponds, wandering grape vineyards and trout filled creeks, exploring rocky coves and beaches, finding waterfalls and biking ridiculously long distances because everything was so far away.
The first great milestone in her life, at the age of 17, was a year spent in New Zealand. Here, a whole new level of adventure was awaiting. Exuberant and life loving Kiwis exposed her to experiences that brought forth intense passion, capability, and the yearn for new challenges. A few standouts being a cycle tour of the North Island, building and spending the night in a snow shelter on Mt. Ruapehu, and the introduction to rock climbing.
Climbing eventually brought Shannon to the Rocky Mountains. Here and there and back again, she eventually settled in Utah. Climbing was also a catalyst for her current paid occupation as a stone mason contractor. Quite literally she is the Girl Who Rocks (llc).
Currently, somewhat of an adult, residing in Ogden, Utah, she breaks stones until the snow flies then pushes that snow with her "Pow Plows." Yet, she holds the most passion for the things that bring her the most joy, her beautiful children and snow covered mountains. She is indeed a 'snow soul'.
Every so often, as is a gypsy's fate, she feels the tug to go wander a bit. In the last few years she and her children have spent a significant time in Costa Rica. Shannon dreams of a point in her life where she is able to divide her time between the Utah mountains and the tropical coast of Central America. She would like her funny little family to become fluent in Spanish and in shredding warm waves.
Shannon loves to have fun, smile big and wide, and make sure everyone around her is laughing and having a good time. She wants to teach her kids to seek out the beauty and enjoyment in life while finding the satisfaction of setting and accomplishing goals. She also wants to learn from them, to fill herself with wonder and hope and always have childlike qualities. She knows that she is incredibly lucky to have the people and love that surrounds her and truly feels that she lives better than a millionaire.