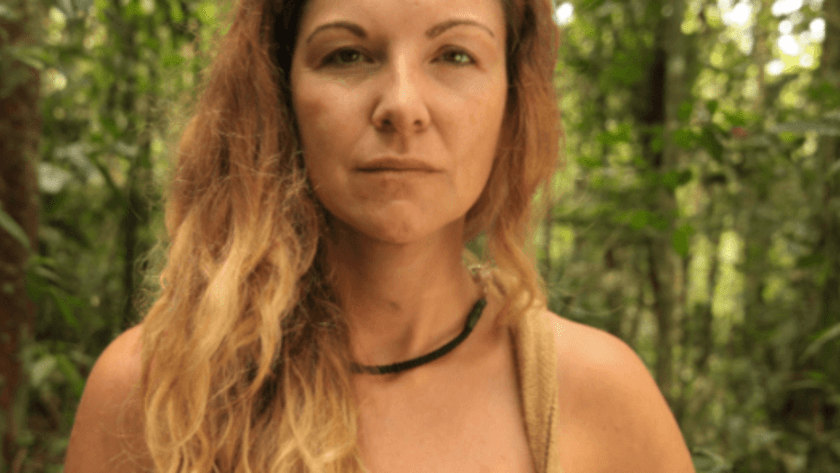 Naked And Afraid Challenge Location:
Namibia
Amber was born and raised in Oroville, California. Since she was three years old, she spent every summer camping and hunting with her family at Oroville Lake. Her father imparted his hunting and fishing expertise to her, while her mother taught basic survival knowledge of building shelters and making fire.
Amber served eleven years in Active Duty U.S. Army with two deployments to Iraq. She learned more survival skills on the Soldier Front Range than she could imagine. Currently, she is an instructor for the U.S. Army and enjoys training the soldiers and sharing past experiences to help motivate them.
Amber's motivation is her family: husband Steven, children Leila and Easton Keller. She loves teaching her kids how to fish and hunt. She believes that everyone should be able to learn how to survive in the wild with limited resources. She loves inviting her fans to come fish and BBQ with her at Pueblo Reservoir, sharing her experience and teaching kids how to fish and create spears. She also recently filmed her movie debut.
Amber loves embarking on new adventures, from skydiving to crossbow fishing. Her recent experience to the Everglades was an incredibly positive influence on her, learning and sharing skills with her partner Ryan Holt, now her best friend. She now pursues all of her adventures barefoot, anything from free climbing to skydiving.
Amber has been vigorously preparing for another chance to prove she can survive 21 days in the wild. She hopes parasites on the next adventure won't hinder her and that all snails will be cooked thoroughly. She has been walking through Garden of the Gods to toughen her feet, and is ready to go and rock 21 days for Naked And Afraid!