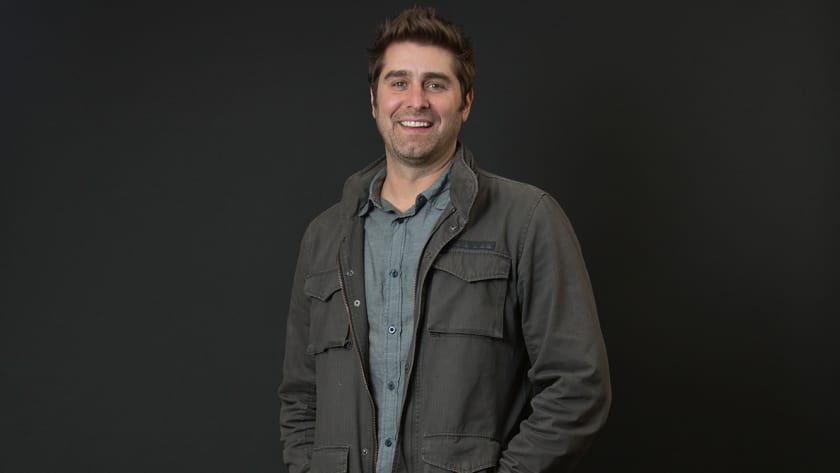 Ever since he was a child, TORY BELLECI knew he would work in the film industry. At age 11, his uncle gave him a Super 8 movie camera and he began making movies. Tory went on to San Francisco State University film school and graduated magna cum-laude. In 1994 he started working with Jamie Hyneman, first as a stage manager, then quickly moving up the ranks.
In a few years' time, Tory started work at Industrial Light & Magic (ILM), building models for films including Star Wars: Episode 1 -The Phantom Menace and Star Wars: Episode 2 - Attack of the Clones. Some of his models include the pod racers and Federation battleships. Tory worked for ILM for eight years as a model builder, sculptor and painter. His special-effects work can also be seen in Starship Troopers, Sphere, Galaxy Quest, Bicentennial Man, Terminator 3, The Matrix, The Matrix Reloaded and Van Helsing. Tory also has written and directed his own short films, including the 1999 short SAND TROOPER, which played at the Slamdance Film Festival and also aired on the Sci-Fi Channel.
Tory has been with MythBusters since the beginning, first doing work behind the scenes and then becoming one of the show's co-hosts. Since being on the shows, he has jumped out of several planes, wake-boarded behind a cruise ship, been chased by a crocodile, stared down a bull and swam with sharks.
Watch TORY BELLECI VIDEOS.
Follow Tory on Twitter at TWITTER.COM/TORYBELLECI.
Friend Tory on Facebook at FACEBOOK.COM/TORY-BELLECI.
Meet the MythBusters: Jamie Hyneman | Adam Savage | Tory Belleci | Kari Byron | Grant Imahara | Buster