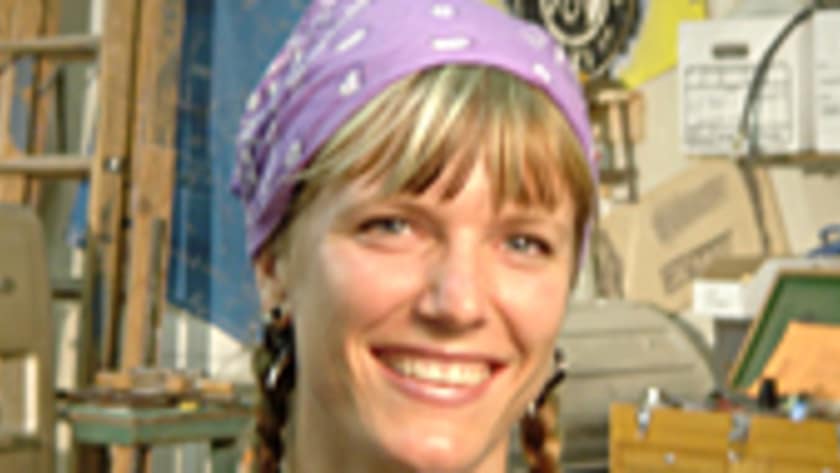 A former horse trainer, video-game tester and graveyard-plot telemarketer, Scottie Chapman is the MythBusters mistress of metal. Trained in welding, machining and metal fabrication she has built, burnt and bashed everything from bridges and amusement-park rides to seaplanes and race cars.
In the course of her career Scottie's worked in set-building, carpentry, model-making and architectural restoration; she's also taught high-school metal-fabrication and studied special-effects makeup. Her building talents have been used by San Francisco's famous industrial performance-art collective, Survival Research Laboratories.
A passionate snow boarder, Scottie loves gardening and tending her prized pet koi. She's also raised three orphaned baby squirrels, who come to visit her back yard each morning for breakfast.
In addition, Scottie has played bass guitar for several underground punk/noise bands including the Wizards of Ozzie, a group that performed "lounge" covers of Black Sabbath songs. Plus, she can belly dance and fire dance — often at the same time.
Beyond all that, Scottie really loves getting behind the wheel of her 1973 Lincoln Mark IV race car and competing in full-contact auto races.
Scottie was born in Virginia Beach, Va., and grew up in rural Maryland.