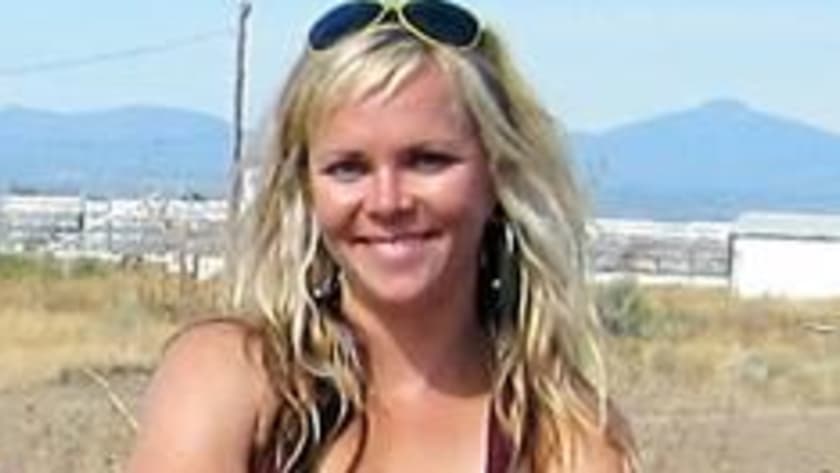 The daughter of a mechanical engineer, JESSI COMBS has always felt at home in the garage. It was while sitting by her father's side, watching and learning and eventually doing, that "daddy's little girl" developed her passion for building and racing cars.
After spending her teen years going to car shows and races, wheeling around with the boys and getting a few too many speeding tickets, Jessi realized working with cars was something she wanted to pursue as a career. And so she did. Jessi graduated at the top of her class from WyoTech in Laramie, Wyo., having studied and excelled in the areas of collision/refinishing, street-rod fabrication, chassis fab and high-performance engines. Her school achievements led to immediate employment fabricating, customizing and painting a 1964 Mercury Cyclone bracket car at the school's SEMA show car.
From there, Jessi's career accelerated from inside the garage to the TV screen. She's appeared as a guest fabricator in the "SpeedAir" and "Cherry Nova" episodes of the TLC series Overhaulin', and co-hosted more than 80 episodes of Xtreme 4x4 on Spike.
Today Jessi's latest adventure is working with the MythBusters while host Kari Byron is out on maternity leave. She'll join Grant and Tory, using science and ingenuity to solve the mysteries of today's most compelling urban legends.
LETTER FROM JESSI COMBS, MARCH 24, 2010
I would love to say that I am staying on MythBusters! Unfortunately, Kari and the team needed my help for only a short period of time to help with her maternity leave. The invitation has been extended for guest visits on car related and/or bigger builds, however!
After driving in an off-road race called the King of Hammers in February, its buckling down to find a location and start my own metal fab shop that is catered towards women. A place where bad ass hot rods, motorcycles, custom trucks and race vehicles will be created with a feminine touch. A place where chicks can finally have a place to get dirty, be creative, use their skills, explore interests, go fast, and have fun, all in a comfortable environment.
And, you can always keep up with me at jessicombs.com. Thanks for all your support!
Jessi