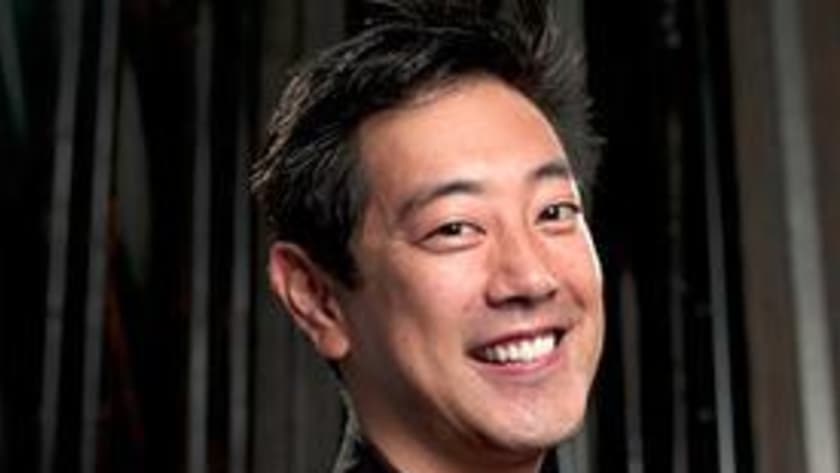 In addition to operating R2-D2 (one of only a handful of official operators), Grant had another claim to beloved-character fame: developing a custom circuit to cycle the Energizer Bunny's arm beats and ears at a constant rate. In fact, he was responsible for all the electronics installation and radio programming on the current generation of bunnies, even serving as the bunny's driver and crew supervisor on numerous commercials.
A native of Los Angeles, Grant earned a bachelor of science degree in electrical engineering from the University of Southern California. He's also the author of the book, Kickin' Bot: An Illustrated Guide to Building Combat Robots. His own machine, DEADBLOW, is a former BattleBots champion.
Grant passed away in July 2020 at the age of 49.
Meet the MythBusters:
Jamie Hyneman
|
Adam Savage
|
Tory Belleci
|
Kari Byron
|
Grant Imahara
|
Buster