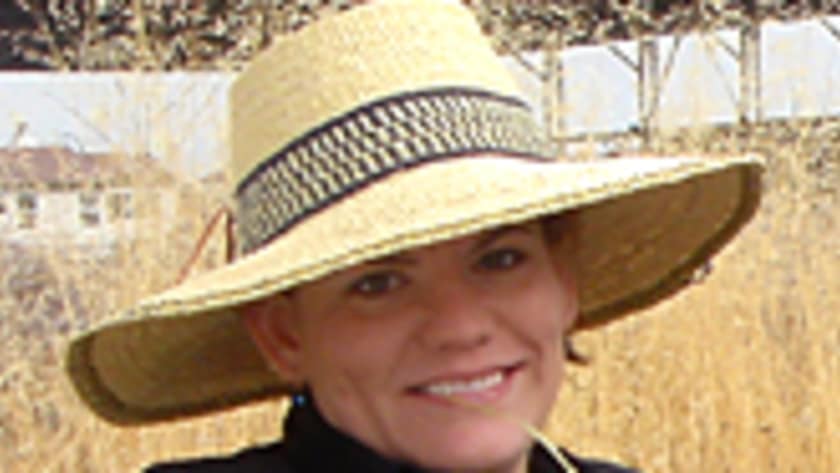 Born in Washington, D.C., Christine Chamberlain spent her formative years in Northern Virginia. Shunning a traditional teenage "career" in the fast-food industry, she worked in a stained-glass studio, where she learned how a studio/shop runs and operates.
She then started college in Richmond, Va., as a fine arts undergraduate and continued her studies at Western Washington University, focusing on printmaking. After college, Christine landed a job as a graphic artist and producer for a Fox affiliate. She also bought an etching press (a machine for etching, or engraving with acid, on metal) to continue her printmaking, which she ships each time she moves (and she moves a lot).
In fact, Christine has lived in Saudi Arabia, where she developed a deep appreciation for the desert and Middle Eastern cultures. From there she relocated to Dubai, United Arab Emirates, and then back to the United States, where she worked at Capital Television Network as head of the graphics department.
For two and a half years, Christine also worked as an auditor for a communication company, traveling across the country with bolt cutters in order to gain access to the sites she was evaluating.
Finally, Christine is a collector of vintage skirts, including decorative skirts from South America and Victorian underskirts.