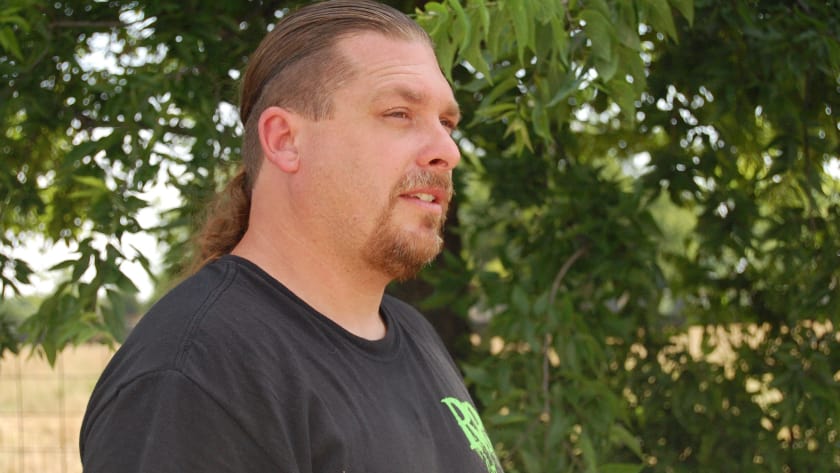 John Klump has just a few passions in his life - his wife, his kids and his cars. You wouldn't be wrong to say that he grew up around cars. Some of his earliest memories were helping out his father and grandfather at an auto restoration shop they owned. One his earliest memories was his father's big bright canary yellow 1934 Ford Pickup. The big tires, no hood and small block Chevy motor made a sound he'll never forget.
John's dad couldn't keep him out of the auto shop. If he was going to be there all the time, then why not put him to work? He was all of 4 years old when he given a sanding block, and was told to apply it to one of the custom built car his father was working on. Not that he could really help them out, in fact he was probably messing things up more than helping.
If he wasn't spending time around the shop cars, he was playing with his large collection or hotwheels and matchbox cars - making car noises, always in front of the TV when his dad was trying to watch it!
John was only 14 years old when he bought his first car - a 1976 Chevy Malibu that cost him $500. It didn't run, but he didn't care. Always interested in mechanical things, he gave himself the challenge to make it work. He would be outside working on his car day and night, rain or shine, or until his mother would force him to come inside. When he was a teenager, his family didn't have the money to buy a new car so he made due by doing the work himself, using books from the library to teach himself how to rebuild motors.
John's first job at his high school body shop was pushing a broom! Of course that wasn't going to cut it, so he begged to do anything else - remove a fender, tap out a dent, anything to push himself to do more. If someone told him he couldn't do something, he would prove them wrong. From then to now, every car that John has the opportunity to work on becomes a personal challenge to better himself and those he's working with. Not a lot of people out there want to mess with cars, so when he runs across someone young or old who is into it, and has talent, John will be the first to pass on his knowledge.
He may have one rough and tumble exterior. In fact he can even be a hard-ass, but there's one thing most don't seem to know about John - and that is he cares about what people think. His love for cars and building them is as good as it gets. Doing it together with a team though, that really gets him fired up!